By Melissa Oberle, Client Services Specialist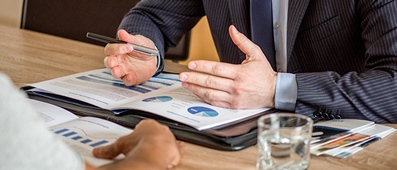 One of the biggest challenges with outsource telemarketing programs is that it's not always adequate to measure program performance on a monthly or weekly basis. Sometimes the performance needs to be evaluated on a day-to-day basis. If you are serious on making such an assessment, below is an example of a good daily report template for an outbound marketing program.
As a general rule, outbound telemarketing metrics that you'll want to include are sales, refusals, sales per hour, hours, list conversion percentage, list penetration percentage and detailed breakdown on specific call dispositions that are important for your analysis of your program's performance. By using a standardized report template, you'll find that the outbound marketing report is quite useful for program managers as well as clients, so they can review it and see how their marketing program is progressing. With such a report, they come to a better position to devise sales strategies and to make decisions for their campaign.
Below is an example of our basic campaign template. It is simple and informative. It is easy to read and not clouded with redundant information. It's not only simple by outward appearance; it's also simple in terms of its content. Keeping track of daily sales calls can be a problematic, as a solution, we generate daily, weekly and monthly Outbound Marketing Reporting Templates.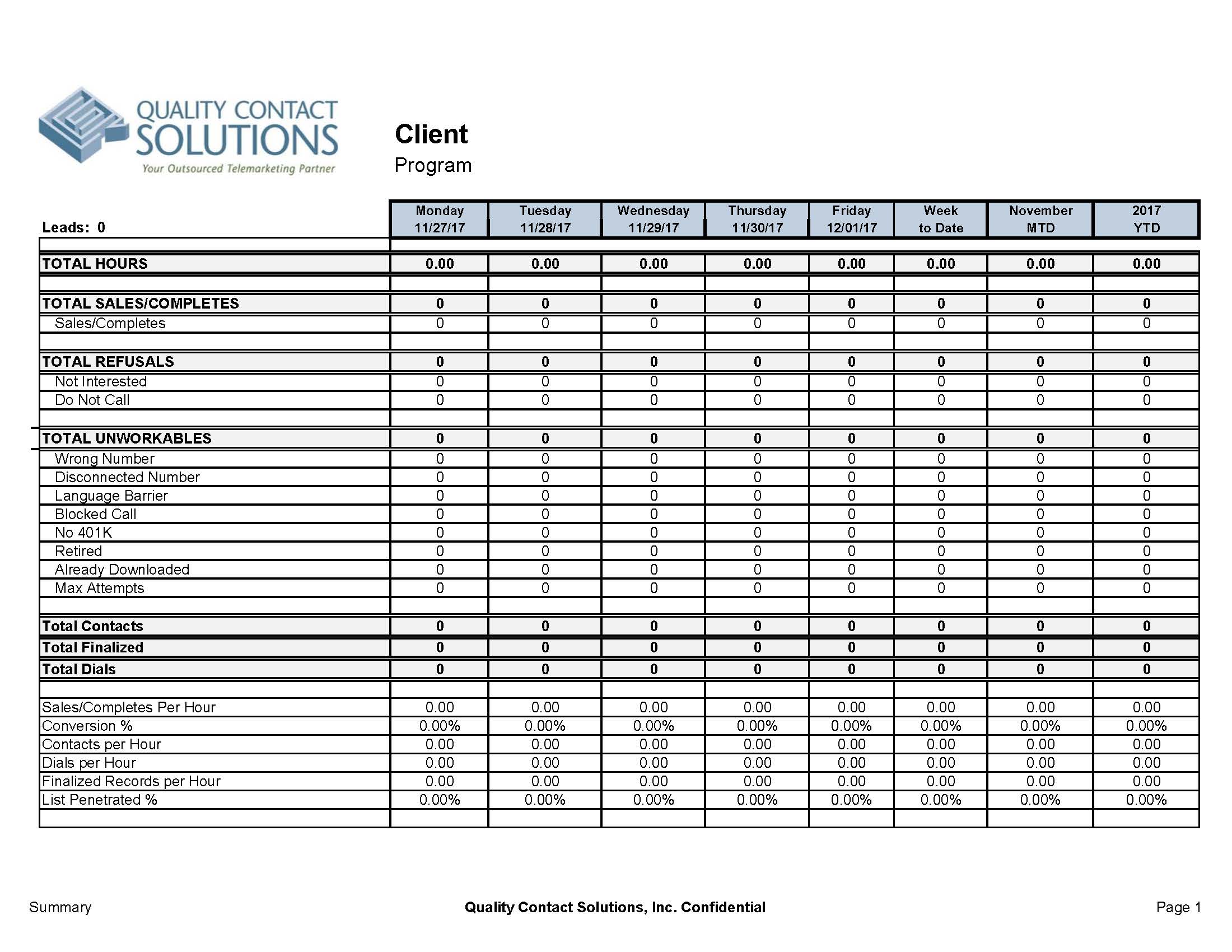 Having a standard outsource telemarketing Daily Report Template that can be easily modified to any campaign's needs helps our team be efficient and effective. At Quality Contact Solutions, our template is always being improved. We are continually adding new elements and features to address user requirements and the growing business landscape.
The entire template is easy to use and format too, so it won't take any time at all to get beneficial call statistics. The template really is exceedingly powerful and incredibly flexible, so if you're looking for an awesome way to track sales calls then this is the best method to use.
Other Articles You Might Find Interesting
Create the Perfect Inbound Telemarketing Report
How to Create the Perfect Outbound Telemarketing Report
Continuous Improvement for Telemarketing Programs is Golden
Melissa Oberle is a Client Services Specialist for Quality Contact Solutions. Melissa takes pride in creating meaningful, insightful reports for both internal staff and clients on a daily basis. Melissa has more than 10 years of experience in call center reporting and related responsibilities. Melissa ensures that information is available as needed to make critical business decisions to ensure each QCS client gets the maximum Return on Investment from their call center and telemarketing budget.