Outsource your telephone contacts to increase your presence in the agribusiness market.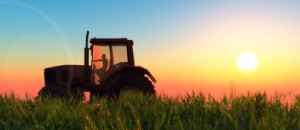 Telemarketing is hard.  With Quality Contact Solutions as your partner, we make it easy.  We take care of everything and deliver appointments or sales to you on a monthly basis. Use outsourced telemarketing to:
Set appointments
Cross-sell or upsell existing customers
Renew publication subscriptions
Survey customers
Survey prospects
Update customer data to ensure your communications are properly received
Our experience in the agriculture sector:
Quality Contact Solutions conducts appointment setting for marketing focus groups in the agricultural sector.  QCS telemarketing representatives have the know-how to successfully place calls to farmers and agribusiness people to invite them to participate in various meetings that are of interest to them.
Quality Contact Solutions has helped recruit thousands of farmers and agribusiness professionals to attend learning calls and market research focus groups.
Rest easy knowing that QCS will take care of the details including:
Do not call regulation compliance
Script compliance
Call monitoring to ensure the best possible representation for your company
Customized training to ensure each telemarketing agent sounds like they are calling from your office
Daily reporting and data transfer to your team