Existing Customer Cross-Sell
If your company is not effectively upselling and cross selling to your existing customers, you're missing out on a potentially high return on investment sales strategy. An existing customer is your best prospect. And an existing customer that isn't aware of or isn't offered additional solutions that your company offers is a huge missed opportunity.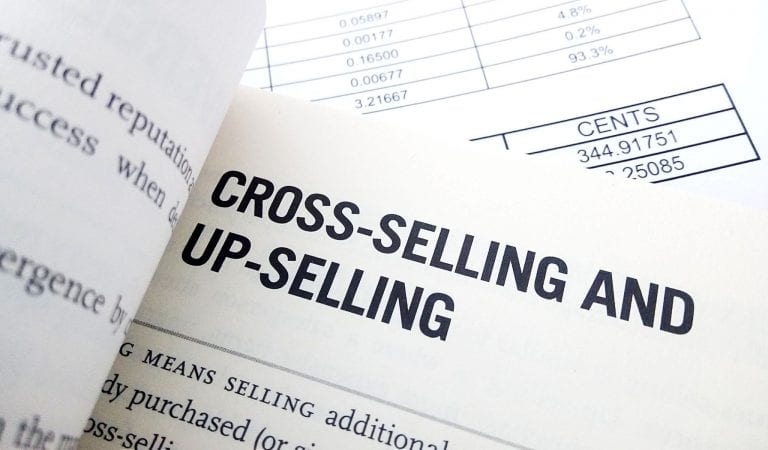 You're not alone when it comes to Existing Customer Cross-Sell.
Many organizations find existing customer cross-sell to be challenging.
At Quality Contact Solutions we are experts at identifying existing customer segments where a well-timed outbound telemarketing call selling additional products and services will increase your sales revenue and , improves your Customer Relationships. When presenting a product or a service to a customer that potentially solves an issue or rectifies a need, trust is being built. It sounds simple enough, but effective cross-selling is difficult to master, which is why many organizations turn to Quality Contact Solutions to run their existing customer cross-sell and upsell campaigns.


Here are some examples of our existing customer cross-sell experience:


Automotive
The QCS team of experts is responsible for contacting thousands of automotive dealership customers on a daily basis with a goal to set service appointments and increase revenue to the dealership.


Gas and Electric Utility
The QCS team has sold more than $30 million in monthly-recurring appliance and HVAC repair services to existing customers of gas and electric utilities. Customized training and call guides ensure that each call maximizes the value of the customer relationship and the moment of truth touchpoint.


Healthcare Information Services
The QCS team is responsible for calling a very large base of existing customers in the healthcare space. The market is business to business and includes physicians practices and other small to medium healthcare service providers. This team sells millions of dollars in billing and coding software and books on an annual basis. Extensive product and market training ensures that upsell and cross sell revenue is maximized on every call.


Healthcare Payments Industry
Healthcare providers are adopting new processes for getting reimbursed from the insurers One healthcare payments industry provider contracted with QCS for a high touch outbound telemarketing call to educate office managers and walk them through the new reimbursement payment options. Success is measured by the number of providers that successfully enroll in electronic payments on a monthly basis.


Safety and Trucking Compliance Manuals and Publishing Industry
Government regulations can be complex, particularly when it comes to safety compliance and trucking compliance. The QCS team has successfully placed thousands of compliance manuals for this client and a big part of the program success is capitalizing on opportunities to cross sell or upsell.
Years of experience has proven that Quality Contact Solutions demonstrates the ability to run powerful and successful existing customer cross-sell campaigns for our clients. Designed to your specifications and with our expert guidance, an existing customer cross-sell campaign run by our team will help your organization see increased sales revenues from your existing customer relationships. Our highly trained staff will not only upsell for you, but will connect your representatives with customers interested in your products and services via a live transfer, giving your sales team direct access to the best leads, in a timely manner. This direct access to promising leads grants your sales team a higher success rate, boosting morale and ensuring that their time is spent more efficiently.
Contact us today to find out how we can help you write your own cross sell or upsell story!
Not sure if you're getting the best results from your telemarketing vendor?  Give our sales team a call today: 866-963-2889 to learn how your organization can benefit from a team of dedicated telemarketing professionals.