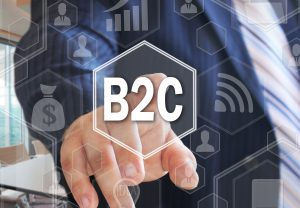 Using outbound marketing has become a cost effective solution for organizations looking to increase sales with the help of outside expertise. Today, using outbound marketing call center resources has become an effective way to reduce the time and costs associated with internal outbound telemarketing, while giving your organization access to all of the benefits that an outsourced call center has to offer. Quality Contact Solutions is also PCI Level 1 service provider. Have confidence knowing your data is guarded with these extra security measures.
At Quality Contact Solutions, we're leveraging years of experience our team has had working with and managing outsourced call centers. This experience gives our experts an edge when it comes to crafting a personalized B2C program tailored to your organization's needs. We act as your Telemarketing Consultants and help you hit your sales goal as efficiently as possible. Our call center partners boasts the latest technology, paired with a sales team dedicated to your organization's success. We're cutting your technology costs and saving your organization time, allowing you to focus on other priorities – with the assurance that your B2C sales are in good hands.
Interested in outsourcing your B2C sales? Our experience in call center management and dedication to your success makes Quality Contact Solutions a premier choice in outsourced call centers.