Utilize our multiple years of experience of working with some of the top companies in entertainment.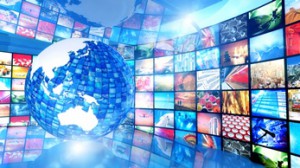 Outbound Telemarketing is hard. The media industry by nature is fun. With Quality Contact Solutions as your partner, we make outbound marketing easy and help make that fun as well. We have implemented thousands of campaigns over the last ten years for some of the most recognizable names in media and entertainment. Use outsourced telemarketing to:
Media Consumption Surveys
Promotional Announcements
Advertising Sales
Our experience in the Media & Entertainment Industry:
Quality Contact Solutions has conducted high quality outbound telemarketing programs for the biggest names in entertainment. Every program is different and has its own unique requirements, and the experience QCS has in this arena runs the gamut. From promotional announcements to advertising sales and lead generation, to helping media companies understand more in more detail how their consumers are digesting their content, QCS has done it all.
In addition to generating results with a high return-on-investment, our management team includes telemarketing regulatory compliance experts. We are a PCI Certified Level 1 call center with 10 years of client success stories. In fact, QCS has extensive experience conducting compliance consulting/auditing for some of the biggest names in the insurance industry.
Rest easy knowing that QCS will take care of the details including:
Do not call regulation compliance
Non-ATDS solution for placing calls to wireless phone numbers
Scripting and training experts on staff
Extensive bench of calling teams throughout the country to match geographies appropriately for your market
Call monitoring to ensure the best possible customer experience
Customized training to ensure each telemarketing agent sounds like they are calling from the agency
Daily reporting and data transfer to your team
Not sure if you're getting the best results from your telemarketing vendor? Give Angela Garfinkel a call today: 516-656-5118 to learn how your organization can benefit from a team of dedicated telemarketing professionals.