Many organizations utilize an outsourced telemarketing partner as part of their overall program strategy to achieve their customer contact goals. Our Inbound Customer Service, Inbound Sales and Outbound Sales Outsourcing solutions allow our clients to focus on their core competencies while we take care of their outsourced call center or telemarketing work from A–Z.
We provide proven leadership for ensuring that each outsourced program will receive the best combination of price, service, and performance.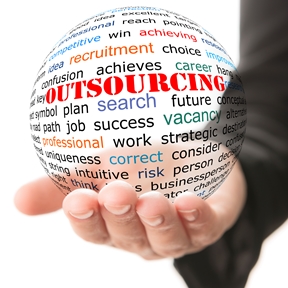 Outsourced Call Center & Telemarketing Solutions.
"Know-how" is what separates leaders who perform (who deliver results) from those who don't. Our management team has extensive telesales experience in managing hundreds of B2B and B2C customer contact campaigns.

Hitting your customer contact goals doesn't happen by accident. It takes smarts, perseverance, and the right partner. Our management professionals will help write effective call guides (scripts) and make recommendations to improve results daily to maximize results with your outsourced call center or telemarketing campaigns.
We can help make hitting inside sales goals a reality by:
Augmenting your telesales team through outsourced B2C and B2B customer contacts (inbound telemarketing and outsourced sales)
Overflow call center staffing
Seasonal call center staffing
Outbound calling your lapsed buyers
Outbound calling your low value accounts
Improving your team's morale by outsourcing your cold calls
Test for new offers or products


Experience is essential
QCS has been in the telesales business for 8 years. Experience counts as QCS has built a solid reputation as a company that delivers top outsourced telemarketing sales with a primary focus on helping clients effectively manage their B2C and B2B outsourced telephone-based projects.
Finding the right telephone sales call center for your business is not an easy task. Quality Contact Solutions works with several vendors on different campaigns every day and that call center experience and resources allows us to be successful at hitting our B2C and B2B sales goals for our clients.
We focus on each of the major disciplines in the call center environment including:
Telephone sales call center vendor selection
Startup/Program incubations services
Sales training
Sales resource planning
Telemarketing scheduling and forecasting
B2B sales quality assurance
Telemarketing technology
Telemarketing sales process
Telemarketing telecommunications


What's the QCS advantage?
There are many advantages to using an outsourced telemarketing partner. In addition to being a PCI Level 1 service provider, QCS has many key advantages that clearly make placing your telemarketing programs with us a far superior experience than dealing directly with multiple people from several different call centers. QCS will continue to provide proven leadership for ensuring that each telemarketing campaign will receive the best combination of price, service, and performance.
Not sure if you're getting the best results from your telemarketing vendor? Give our sales team a call today: 866-963-2889 to learn how your organization can benefit from a team of dedicated telemarketing professionals.