By Patricia Qvern, Operations Manager
After spending many years working within the Telemarketing Services industry, I stepped out of it for a while to explore other opportunities. Now, I'm back and without a doubt there are many reasons why I love the Telemarketing Services Industry so much. Here are just 4 of them:


1. In Telemarketing Services, The Work is Challenging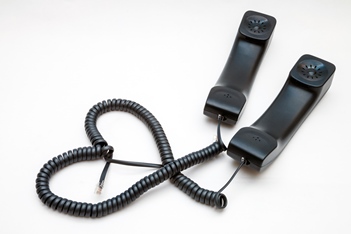 From day to day, sometimes from minute to minute, nothing stays the same. I'm never bored! It's been an ever changing industry – starting off with manual dialing with call lists on sheets of paper to where we are today and adapting to the advances in the modern world. The internet, dialer systems and the addition of cell phones has allowed information and communication to move faster and maintain a greater sense of connection. The technology challenges are only a part of it. The strict regulations associated with all the technology and being compliant has evolved over the years. While I was away from the Telemarketing Services business, there was a complete change in the regulations that impact placing calls to cell phones. Our outsourced telemarking partners have been required to upgrade their technology to ensure compliance with the new regulations. There are also the challenges of working with a diverse set of clients. I have to become knowledgeable on each company, and basically, it's like becoming their employee. To be able to best meet their needs, goals and represent them the way they want to be represented – it's important to really dig in to understand who they are and what they do. Whether it is an Association looking to renew memberships or an organization looking to grow their business, I have to be the expert.


2. Working in Telemarketing Services is Rewarding
Telemarketing Services has given me a lifetime of great experiences. The clients, the industries, the outsourced telemarketing teams and the products or the services offered has taught me there is more than one way to accomplish a goal. I've found that it is best to start each day with an open mind. I have often said about my career, "I know a little about a lot of things and I know a lot about communicating, customer satisfaction, client satisfaction, quality assurance, and sales, thanks to my job." Not only have I gotten to know people all over the world, in different cultures or different areas of expertise but I've learned so much more so, no matter what the business specializes in, we partner with them and select an outsourced telemarking team and then work together for a common goal. It feels good to be reaching out to customers, meeting their needs or wants and doing it with the utmost integrity, compliance standards, quality assurance processes and technology.


3. Working in Telemarketing Services is Unconventional
It's not a job that can be described easily, nor is it for everyone. It's unique. It's a compilation of communicator, investigator, data analyst, script writer and problem solver. I don't have the luxury of using body language to assist me in communicating, it's all voice inflection, capturing the person's attention and calming the preconceived notions about the purpose of the call. I have been a part of doing surveys, renewing memberships, selling cookware, skincare and motivational materials and I've been a critical team member to assist customers who have had a bad experience and need a resolution. I didn't know some of these products or services existed, nor did I know how important they are and wouldn't have if it hadn't been for clients outsourcing their telemarketing contacts. Today, I could be managing medical survey campaigns and tomorrow- who knows? Maybe it will be setting appointments to generate leads. But being unconventional doesn't mean it's chaotic, it's quite the opposite. The one constant that runs through all of these products or services is – they all started with an idea, fueled by individuals with passion and through commitment and determination the outcome is success. It shows when people love what they do. The happiest and most productive people are the ones who have answered their calling in their occupation.


4. The Telemarketing Services Industry is Diverse
No matter who you are, where you live or what the product or service is – by treating people with kindness, respect, communicating clearly and with integrity, we are more alike than different. We are a team. So many variables could separate us but it doesn't. It's not about being right or proving someone wrong, it's about being genuine and truthful in the pursuit of a mutually beneficial outcome. I have had the pleasure of interacting with people from various countries in various industries and whether they were a client, Outsourced Telemarketing team, or a customer, it didn't matter because we were all looking to have a successful interaction!
So, the next time you receive a phone call from a "telemarketer" or place a phone call that ends up in a call center, remember there is a lot of "behind the scenes" stuff going on to accomplish a positive, seamless, accurate experience. I love the Telemarketing Services Business and when asked what I do, I smile because it's too complicated to explain it but my short answer is typically "Call Center Management". The Telemarketing Services industry has grown, changed and adapted over the years and I have enjoyed working with dedicated and talented professionals. I, nor my peers are the stereotypical "telemarketer". It's serious business.
Here at Quality Contact Solutions, telemarketing is our business. We do it with passion and a commitment to our clients. If you are interested in generating leads, selling your products, testing out something new, I can assure you, you will be in good hands. We want our clients to keep on doing what they are good at and let us help take you to the next level by doing what we are good at. If you are looking to take your organization to the next level, contact us at (866) 963-2889 or e-mail me at patricia.qvern@qualitycontactsolutions.com


Patricia Qvern is an Operations Manager at Quality Contact Solutions, a leading Outsourced Telemarketing Services organization. Patricia has more than 20 years of experience in the telemarketing industry in various capacities, so she is able to see the big picture and how all the pieces working together produce results. As an Operations Manager, she is responsible for managing the day to day relationship with the clients and our call center teams.