Outsourced Telemarketing Services
Using a third-party organization to conduct telemarketing for you is a great way to tap into the expertise and know-how that is very specific to telephone sales, telemarketing, inbound customer service, or any other communication with customers or prospects via the telephone channel. For short, let's just label these calls as "Customer Contact".
There are 4 primary reasons to outsource your telemarketing initiatives:
Outsourcing is a variable expense, not a fixed expense.
Telemarketing is highly specialized and requires a high degree of expertise to ensure a successful initiative.
Third-party firms offer more flexibility to meet your business goals.
By outsourcing your telemarketing initiative, you are able to focus your energy on other priorities for the business.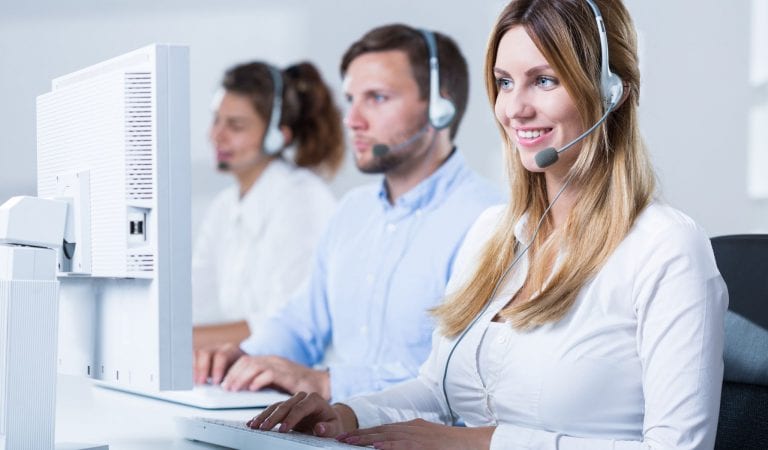 Let us help with your Outsourced Telemarketing Services.
Variable expense vs a fixed expense
Most third-party outsourced solutions charge on a variable basis for their services. This gives the client organization more flexibility with increasing staff and decreasing staff to meet the needs of the organization throughout the year. The most common pricing is "per hour" or "per minute". Hourly is more common with outbound customer contact programs. Per Minute is more common with inbound customer contact programs.
Expertise
Third party outsourced telemarketing and call center organizations are highly specialized and have a deep understanding of the nuances that make up a successful customer contact program. The experience is extremely valuable and can translate to significantly higher results and lower cost per customer contact when compared with running the same program at a client in-house customer contact center.
Flexibility
If your business has any peaks and valleys, then you know it can be difficult to manage through the peaks successfully without compromising the quality of service that you provide. When using an outsourced resource for your customer contacts, the third-party organization is adept at handling changing staffing requirements as needed. And often when one client has an increase, it coincides with another client having a decrease in staffing requirements. When you work with a solid outsourced telemarketing partner, you can rest easy knowing that adding and removing staff can be done with ease.
Focus
According to the American Society for Quality, "Balancing Priorities" is the biggest challenge faced by executives today. At QCS, we can take one large priority off your plate. Our focus on the customer contacts and hitting your key performance indicators will allow you to focus on one less priority, freeing you up to spend time on managing other aspects of your business.
Not sure if you're getting the best results from your telemarketing vendor? Give our sales team a call today: 866-963-2889 to learn how your organization can benefit from a team of dedicated telemarketing professionals.