by Ryan Apodac, Operations Manager and Training Leader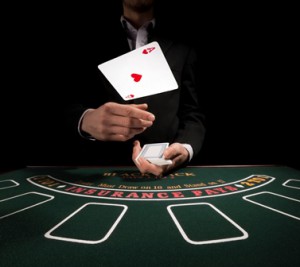 Some people say that outbound telemarketing is dead. I say that they couldn't be more wrong. However, I understand where they are coming from. Let's face it; today's society is driven by technology. With so many advances in technology every day, things come and go more rapidly these days. Remember that cutting edge cell phone you had to have, which you had to replace before you knew it for the new one with the far superior options? With this immense technology and change, marketers have more tools than ever to generate leads and manage the sales funnel. However, don't be fooled. Outbound telemarketing continues to be one of the primary tools of successful B2B sales organizations.
Every organization needs to show year over year growth. One of the primary tools that successful B2B marketing and sales professionals rely on is outbound telemarketing. And many organizations choose to use a third party professional team – we call this outsourced telemarketing.
Let's take a look at 3 ways B2B outsourced telemarketing can be the ace in your hand to assure year over year growth for your organization.
1.  Outbound Telemarketing Increases the ROI for Digital Marketing
Let's start off with addressing the elephant in the room. Everyone is on the web these days so digital marketing has to be a better option, right? You couldn't be more wrong. With digital marketing alone, you're simply putting your eggs in one basket waiting for the customer to come to you. Outbound telemarketing has evolved over the years and when used in conjunction with digital marketing, can likely be the most successful strategy. Think of your outbound telemarketing team as the "cavalry", and digital marketing as the "special ops". Certainly digital marketing can identify prospective customers for an organization. With the latest and greatest advances in "click tracking" you can see when a prospect is looking at a certain piece of digital marketing, how long they're looking at it, and what other products were of interest to them. With the spy work done, it's time to call in the cavalry. Instead of hoping the prospective customer can clearly see the benefit of your product or service, outbound telemarketing can ensure it. 68% of B2B sales involve some form of human interaction such as telemarketing. Knowing there is some level of interest, you now can focus your efforts on reaching out to them with confidence.
2.  Quickly Build Your Sales Team Using Outsourced Telemarketing Resources
With such a competitive workforce, the cliché "It's hard to find good help" rings even more true. Especially when you are trying to quickly increase staff to accommodate new product/service releases. Reviewing applications and conducting interviews can become a time consuming and arduous task. While outsourced telemarketing organizations may not employ experts in your field, a quality partner is likely to employ experts in sales. Great salespeople truly are a rare breed. Instead of trying to find an expert in your field who you can train to sell, find a salesperson who you can train to your field. Outsourced telemarketing is essentially a must for companies who need increased staff for multiple shorter periods throughout the year. Instead of dealing with the hassle of layoffs and re-hiring staff, outsourced telemarketing organizations offer you this flexibility. With other clients to work with in your "slow time" outsourced telemarketing organizations can take care of that stress for you too.
3.  Outsourced Telemarketing is Perfect for Lead Generation, Lead Qualification & Data Cleanup
Outsourced telemarketing has grown leaps and bounds from the traditional "cold call" mentality. From a productivity stand point, an internal sales team needs to be efficient. The quickest and easiest way to accomplish this is through lead generation and qualification. Utilizing an outsourced telemarketing organization to sift through cold leads to generate and qualify true prospect leads can potentially be a game changer. This enables your internal sales team to be hand fed leads that are more likely to be fruitful. One way to do this is through market research. Market research campaigns can ultimately be paramount in understanding the needs of your customer base, but more importantly in identifying prospective sales leads. All of which can be done while cleaning up the demographic information of the leads. With clean data, you increase the success rate of additional marketing efforts.
At the end of the day, there are numerous options to consider when deciding the path of your outbound marketing efforts. Undeniably the success of outsourced telemarketing continues to withstand the tests of time. With the right partner, and careful planning and strategies, outsourced telemarketing is an ace in your hand.
Outsourced telemarketing is constantly changing and adapting to meet the needs of organizations. If you're looking to see what Telemarketing can do to grow your organization, we would love to help. Give us a call at 1-866-963-2889. Or email me at ryan.apodac@qualitycontactsolutions.com.
Ryan Apodac is an Operations Manager & Training Leader at Quality Contact Solutions, a leading B2B outsourced telemarketing organization. With a background of more than a decade in sales, Ryan is passionate about developing and delivering training that ultimately results in improved performance for client programs.