For businesses to be successful, it's essential to determine how to get quality leads. You know your target audience, but what's the best way to reach them? 
In today's business culture, there are so many ways you can go about the crucial lead generation process. These include paid advertising, social media, email marketing, and many more strategies. 
With all the options, it's tough to know where to start. That's why we've compiled four best practices to help you meet your sales goals and keep your team busy.
Here's How to Generate Leads
Set Attainable Goals
Your first and maybe the most crucial consideration in generating leads is setting goals.
Determine what your sales goals are monthly, quarterly, and yearly. Next, consider how many leads you need to meet those numbers, and be realistic.
It's admirable to like a challenge and have high expectations. However, if your goals are too steep, you might create the perfect recipe for disappointment.
Avoid setting your sales team up for failure by setting attainable goals. Look for resources about what similar businesses in your industry and region typically see. Also, consider what you've done in the past and a realistic number for exceeding that.
Put Customer Service First
Our next lead generation best practice is customer service. Keep a client-first methodology.
It's important to consider where your prospects are and their pain points. When you do this, you'll be able to better market to them.
If you want to know how to generate leads for your company, try to put yourself in the consumer's mind. For example, if you were trying to sell to yourself, where would you be in the marketplace, and what would work best?
Working with a customer relationship management (CRM) tool is beneficial for any business and is well worth the expense. The technology allows you to track how many leads you're generating, which ones are converting, and where you are in reaching your target numbers.
There are many different CRMs to choose from, which can vary depending on your industry, but some of the most popular are Zoho, Salesforce, monday.com, and HubSpot.
Don't Neglect Your Website
Our next best practice in how to generate leads is to focus on your website. Consider this your storefront, as it is often the first interaction with your prospects. Therefore, you need to make a good impression.
Your website should be professional, informative, and easy to use. If you're not website-savvy, consider hiring a developer to build and maintain it.
Focus on search engine optimization (SEO) so that your company stays ahead of your competitors at the top of the search engines. This article is an excellent resource if you're not familiar with SEO.
Also, don't forget to update your website regularly so there's no outdated information. Consider how embarrassing it would be for you and confuse the customer to give out inaccurate information.
WordPress is by far the most-used content management system or CMS. A CMS allows you to easily create and edit your website without worrying about coding or programming languages.
Spend a Little to Make More
The initial costs of setting up a comprehensive lead generation campaign can seem a little overwhelming, but it truly is one of those cases where you need to invest some to gain a lot.
Circling back to how to generate leads, several cost-effective options can offer a good return on investment (ROI). They can also be tailored to your specific budget.
For example, pay-per-click ads (PPC) allow you to detail the audience you want to target based on data like demographics, geography, and behavior. They help reach people more likely to buy from you and have a high ROI. Google estimates that, on average, advertisers earn $8 in profit for every $1 spent.
Paid social media is another relatively cheap method to drive conversions. For example, you can start a Facebook ad campaign for as little as $15, and it's easy to measure performance.
However you choose to allocate your resources, remember how important it is to track your spending and ROI. It would be a shame to continue investing in a lead generation strategy offering little to no return. But remember that it's also important to equip your team with the tools they need to succeed.
Use the Lead Generation Secret Weapon
Many companies turn to outsourced telemarketing lead generation services as part of their strategies to hit their sales goals. Through outsourcing, you'll receive a steady stream of qualified leads so that your sales team can better focus on closing.  
An outsourced lead generation service also adds the efficiency of multiple resources to support success. These include automated dialers making your calls, rather than dialing each phone number manually, and teams specializing in lead generation, scripting, and reports. Regular reporting allows you to evaluate and adjust your strategy as needed. 
A telemarketing lead generation company, like Quality Contact Solutions, will have the expertise and resources to produce the desired results you're looking for and allow you to focus on what you do best.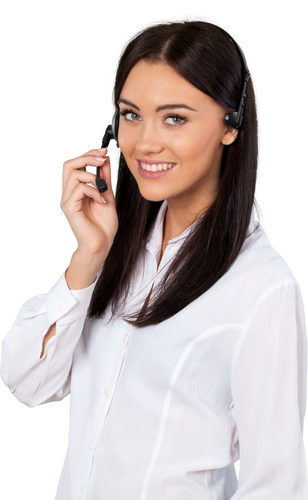 Experts in Lead Generation and B2B Telemarketing
Contact our sales team to learn how your organization can benefit from a team of dedicated telemarketing professionals.
Ashley Thusius is the Marketing Coordinator at Quality Contact Solutions. With a background in marketing and social media, Ashley enjoys sharing relevant information and making connections with our audience. Prior to joining QCS, she managed the marketing for a construction company serving customers in Alabama and Florida. You can reach Ashley at ashley.thusius@answernet.com.