With so many lead generation strategies out there, it can be difficult to determine which is best for your organization. But we know all too well how important it is to have a steady stream of qualified sales leads to keep your team busy and, ultimately, to meet your business goals. 
In 2022, there are many options for lead generation and many businesses use several strategies as part of their overall marketing plan. 
6 Lead Generation Strategies That Work
In this article, we're discussing six proven lead generation strategies to grow your business. Use one or multiple of these and see what works best for you. 
Lead Generation Strategy #1: Social Media
It's 2022, and everyone is on social media. So, it only makes sense that this is a great way to reach your targeted audience. 
There are several popular social media platforms to choose from, but usually, it makes the most sense to be active on multiple accounts. It's not uncommon for a prospective client to check out social media presence when doing their research on a business. 
Facebook and Twitter are great for business to customer marketing because they allow you to advertise and engage with your audience in real time. On the other hand, LinkedIn is beneficial for business to business marketing, as it allows you to connect with other professionals in your industry and any prospective clients you'd like to reach. Finally, if you're looking for a fun, visual way to advertise your business, consider using YouTube, Instagram, and/or TikTok. 
Remember that you want an active presence on social media, so try to designate the task of posting regularly to one team member and keep an up-to-date schedule. Also, don't forget to encourage your other team members to follow your accounts and like and share content.
Be sure to respond to any messages you receive in a timely manner to not miss out on opportunities to connect with potential leads.  
Social media is a free and relatively easy way to advertise your work, share team updates, and any other content you think might interest your followers. And if you're looking to take it a step forward, all these platforms offer paid advertising options. 
Lead Generation Strategy #2: Retargeting Ads
Retargeting ads are a cost-effective way to stay in front of your audience. These pay-per-click (PPC) display ads allow you to reach customers that already visited your website but did not convert into a sales lead. 
One of the reasons that customers do not convert into a lead the first time they visit your website is wanting to do more research before committing. With retargeting ads, you can reach these window shoppers again and remind them of your products and services to make them more likely to choose your business.   
These ads often offer a high return on investment (ROI) as you can control the amount you want to spend. You can use several platforms for your ads, like AdRoll, MailChimp, and Facebook, but Google remains the most popular. 
How do retargeting ads work? First, they use "cookies," or small pieces of code that track users who visited your advertisement or website. This data is then used to reach the users again. 
If you haven't tried retargeting in the past and struggle to convert website visitors, I would recommend retargeting ads as one of your lead generation strategies. 
Lead Generation Strategy #3: Telemarketing
Telemarketing lead generation companies are experts at what they do and relieve the burden of these efforts off your team. Many organizations of all sizes leverage this as part of their overall strategy.  
Working with an outsourced telemarketing partner frees your internal sales teams from prospecting and allows them to focus on closing leads. In addition, a telemarketing company has resources you don't to dial more efficiently and therefore significantly increase the contact rate. 
Telemarketing lead generation companies also help to provide more qualified leads. They can go beyond essential qualifications and provide scores or rankings for different lead types, allowing your sales and marketing teams to better prioritize their efforts.  
By working with a telemarketing partner, your team is supplied with a constant flow of qualified leads to help fill your sales pipeline.
Lead Generation Strategy #4: Email Marketing
Email marketing is another lead generation strategy with a high ROI. It's easy to do and doesn't consume too much time.  
The first step in email marketing is to obtain a list of email leads. The simplest way to do this is to add a feature on your website, like a form or popup, that allows users to opt in to receive your marketing content. 
Once you have a list of subscribers, you can start working on creating engaging subject lines and email copy. For example, you can use email marketing to send out weekly blog posts, share company updates, or to market a special deal you're offering. 
Popular email marketing platforms include HubSpot, Mailchimp, Constant Contact, and more. I suggest reaching out to multiple companies to learn which one best suits your needs and budget. 
The possibilities are endless, but don't forget the ultimate goal of your marketing efforts is lead generation. So, in any emails you send, add a clear call to action (CTA) that points readers where you want them to go and keep track of who is engaging with the emails. 
Lead Generation Strategy #5: Referrals
Referrals are one of the best lead generation strategies in that they cut out time spent qualifying leads and reduce expenses. These leads are also more likely to convert.  
The first step to getting referrals is ensuring you keep your customers happy. They're not likely to recommend your company to a friend or colleague if they had a dissatisfying experience. 
Next, you need to ask for referrals from current and former customers. This could be as simple as thanking them for their business and asking them to recommend you to anyone who might benefit from your product or service.  
Looking back to Lead Generation Strategy #4, an email marketing campaign could also be an easy way to grow referrals. Create a list of current and former customers, compelling copy asking them to recommend your business, and you're ready to hit send.  
Some other options for garnering referrals are an incentive program or a strategic partnership. With an incentive program, you can offer a benefit like a discount to the customer who sends business your way or rewards to both the referrer and the referred.  
For the latter, consider working with another business to pass leads back and forth where your services may overlap. An example would be a roofing contractor who refers customers to a framer that can fix structural issues, and vice versa. 
Lead Generation Strategy #6: Maximize Your Website
One of the most beneficial lead generation strategies you can focus on is your website. Focus on SEO so that you appear high in the search results and your website is easy for prospective customers to find.  
It's important to add forms to your most popular pages to convert users into leads. It would help if you also had a strong CTA on your homepage that prompted them to take action. Consider adding a live chat, as well, so that it's easy to interact and answer questions.  
Keeping an up-to-date blog is also very effective for SEO. Focus on specific keywords you would like your website to rank for and write blog posts accordingly. Then, you can distribute these blog posts on your social media accounts and send out regular emails to your marketing content subscribers.   
If you're struggling to get form submissions, pop-ups and gated content requiring users to submit their contact information to receive an asset, like an infographic or whitepaper, could help.  
There's no harm in experimenting with what works and doesn't work, but most importantly, make sure your website is responsive, easy to use, and focuses on your end goal (generating leads). 
Let a Partner Help
Many businesses use telemarketing lead generation services to hit their sales goals. Outsourcing allows your team to focus on what they do best. 
Our team at Quality Contact Solutions are experts in telemarketing lead generation. We are also a PCI Level 1 service provider.  
Contact us today for a free customized price quote and to learn why businesses across multiple industries turn to us for our solutions.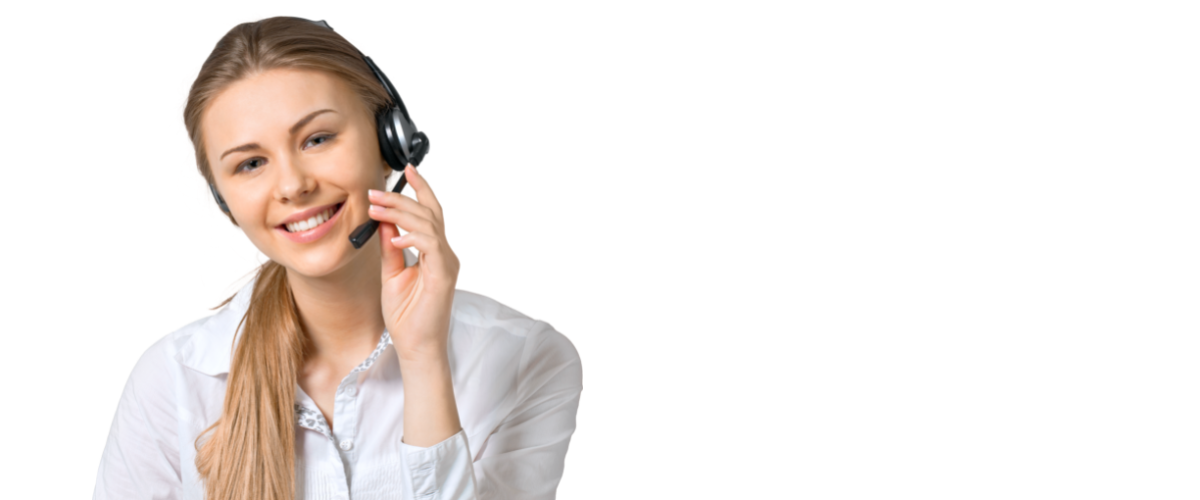 Learn More About Our Telemarketing Services
It's easy to get a quick price quote specific to your project from our team of experts.
Ashley Thusius is the Marketing Coordinator at Quality Contact Solutions. With a background in marketing and social media, Ashley enjoys sharing relevant information and making connections with our audience. Prior to joining QCS, she managed the marketing for a construction company serving customers in Alabama and Florida. You can reach Ashley at ashley.thusius@answernet.com.