by Nathan Teahon, Vice President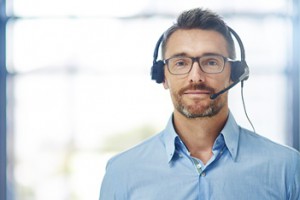 Throughout the years, the debate on offshoring telemarketing services has always flamed hot. The trend of offshoring itself has ebbed and flowed substantially over the last 15 years. Obviously, the main argument for offshoring is the price point. If you can get your campaign completed at a third of the cost, why wouldn't that be attractive? Now, every program is different and has its own set of requirements, and everyone has to weigh the pros and cons in every situation. However, when it comes to outbound marketing, utilizing U.S. based call centers will almost always provide a better ROI, even if the upfront cost is higher.
First, one of the biggest reasons that companies that try offshoring end up bringing things back to the states is due to the overall customer experience. This certainly applies to all telemarketing services, but it is even more crucial in outbound marketing. If I am a consumer calling someone for assistance, I am going to have a longer leash on my frustration level. However, when you call someone to sell someone something, regardless if the person being called is a cold prospect or a current customer, you have 30 seconds to gain a person's trust. That is not a lot of time, and unfortunately that confidence can fail to be earned for any number of reasons. Utilizing a domestic call center provides one less barrier to gaining that trust.
Second, and tying directly to the previous point, is that the sales success is on the whole going to be better. Certainly the upfront cost is unlikely to be better, but how much higher will your conversion be? Not every business has an unlimited customer or prospect pool. Hint, the vast majority doesn't. As a result, a higher conversion is going to help offset that upfront price.
In addition to a higher sales conversion rate, you are also twice as likely to secure a sale with a customer during the first conversation. First call resolution is the gold standard when looking at inbound customer service, but is much more likely to be ignored in outbound marketing. The same principal applies, the quicker I can secure a sale, the more time I have to get more sales. Not to mention that every additional attempt it takes to secure a sale, the odds that it ends up becoming a sale is cut in half every time an additional attempt is required. Also, if a person has a smooth ordering process on the originating sale, they are much more likely to order again. The actual length of the sales call is on average going to be shorter with a U.S. based call center.
At the end of the day, the upfront cost when offshoring provides the fancy illusion that you are saving money. But it ends up being a death by a thousand cuts scenario and when you truly look at your results over the long run, your outbound marketing ROI is almost always going to be higher when using a U.S. based center. Providing a good customer experience to all customers is paramount. If you deliver on that your customer base will reward you. If you cut corners, than your customer base will see that as well and over time will respond accordingly.


Nathan Teahon is the Vice President at Quality Contact Solutions, a leading outsourced telemarketing services organization. As a highly competitive person, Nathan brings his "A" game to work every day, ensuring that each of his clients wins on a daily basis. Nathan carefully balances the operations resources and client goals to ensure his clients receive the highest possible results at the lowest cost. Nathan is a true, born and bred telemarketer. He grew up in the business and intimately knows (and has played) every position on the field, including supervisor, quality assurance, call center manager, program management, account management, and call center psychologist. Nathan can be reached at Nathan.teahon@qualitycontactsolutions.com or 516-656-5133.