By Nathan Teahon, Vice President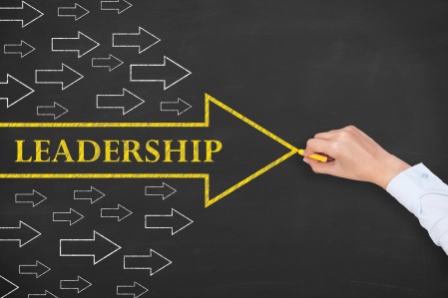 What does it take to be a good leader in telemarketing services? It's an interesting question and it probably isn't dramatically different than what makes a good leader in any industry. However, there are some quirks about managing telemarketing services, particularly outbound telemarketing, that does make it different. Here are five keys to good leadership in telemarketing services.
1. Right Team
Half the battle of being a good leader is putting the right players on the field. We recently held a Leadership Summit within our organization and we covered the book The Ideal Team Player: How to Recognize and Cultivate the Three Essential Virtues by Patrick Lencioni. I am not going to review the book for you, but I will highly recommend it. Essentially, it covers why having people that embody three key virtues, Humble, Hungry, and Smart, is important if you want to have a successful organization. More importantly, having members of your team not embodying these virtues can be critically damaging. Also, the definitions of those virtues aren't 100% what you think they might be, so again I would point you to the book.
However, without giving you spoilers, I can tell you that having the right team is essential for success in telemarketing services or otherwise. The best leaders can fail (and probably will fail) if the team isn't comprised of team members that appropriately fit the culture that you strive to have. Finding the right team members isn't always easy, but it is much easier than compromising and fitting a square peg in a round hole just to fill a position. It's wasted time and energy, and has negative consequences.
2. Trust, Empowerment and Delegation
Okay, I am cheating here. These three qualities could all qualify for their own section, but they interweave with each other. I have seen leaders fail because they don't have the right team, but I have also seen many fail because they refused to trust their team. If a leader has to live their life by the motto, If you want something done you have to do it yourself, then that leader either has a bad team or needs so much control they are unwilling to trust. That is a lonely place to be, and if you aren't willing to trust in your team to handle their share, then that is a fast track to burnout at the very best.
The only way for a telemarketing services company to succeed is with a fully functioning team from A-Z. If you have the right team, it is important to coach them, develop them, and point them in the right direction and then trust them to win or fail on their own. Without this level of empowerment, you can never fully gauge how high of a ceiling a person really has, and that is a shame. If you have the right team members, and empower them to succeed, it can be a lot of fun to watch.
3. Communication
Talking about communication almost feels a little cliché; am I right? Perhaps it is, but clichés usually end up that way for a reason. I'm not going to belabor the point, but lack of communication is probably the number one reason people don't work out in telemarketing services, leader or otherwise. The managers I have seen fail usually share a trait in trying to live on an island by themselves. Not asking for help, guidance, or communicating plans.
That actually leads to a pet peeve of mine. We live in a world where communicating by several different means is commonplace and at times essential. Email, Skype, text, and so many other tools that are convenient and in many cases more efficient. I would be the last person to denigrate any of these alternate forms of communication, as I am a big fan and avid user. However, good communication requires the effective use of all forms available, and too often actual voice to voice communication gets left in the wind. Don't fall into that trap. Pick up the phone, have a conversation whenever possible. I find it ironic if a manager in telemarketing services never picks up the phone, wouldn't you?
4. Fun
Telemarketing services isn't easy. It is very difficult to make outbound telemarketing calls one after another, dealing with certain amounts of rejection throughout a day. However, a call center environment also has the unique ability to be a fun and enjoyable place. Shame on us if we don't do what we can to try and make it be that way. I suggest that you check out the following article written by another member of our team on How to Have Fun in Inbound and Outbound Telemarketing.
5. Accountability
This last piece is probably the least fun. Sometimes, you have a team member that is a good fit for the team but needs some reminding to get an area in check. Some people are afraid of confrontation and have a hard time letting a team member know that a behavior needs correcting and they turn a blind eye. It may not always be comfortable, but turning a blind eye is damaging to the team and that team member. If you have hired the right person and have built up trust, then having some healthy confrontation when needed should be less difficult. I won't say easy, but less difficult.
Nathan Teahon is the Vice President at Quality Contact Solutions, a leading outsourced telemarketing services organization. As a highly competitive person, Nathan brings his 'A' game to work every day, ensuring that each of his clients wins on a daily basis. Nathan carefully balances the operations resources and client goals to ensure his clients receive the highest possible results at the lowest cost. Nathan is a true, born and bred telemarketer. He grew up in the business and intimately knows (and has played) every position on the field, including supervisor, quality assurance, call center manager, program management, account management, and call center psychologist. Nathan can be reached at Nathan.teahon@qualitycontactsolutions.com or 516-656-5133.