By Heather Dubas, Senior Operations Manager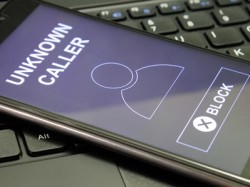 We all remember those days of hearing the phone ring and not even thinking twice before answering. Well… most of us remember those days and that probably gives away my age. In the mid-nineties, those days changed when Caller ID became a standard telephone feature. With the widespread implementation of and subscription to Caller ID, consumers began making a choice about whether they wanted to answer a call.
I cannot tell you how many times I have been at my parents' house recently when the phone rings and the first thing my mom does is look at the name and number displaying. If it is not a familiar number or is an 800 number, she will promptly say, "I am not answering the phone because it is probably a telemarketer!" Now there are companies out there giving telemarketing and phone sales a bad name, but there are also many businesses that have a need to contact their customers and those customers are grateful for the call, if we can just get them to answer. I see this every day and that is why all of us at Quality Contact Solutions encourage our clients to use Local Caller ID with a name, called "CNAM delivery" to increase their outbound telemarketing answer rates.


Want to learn more about how Caller ID works?

Who Should Use Local Caller ID?
Any company that wants to increase their answer rates should use Local Caller ID phone numbers as part of their outbound telemarketing strategy and setup. I would be hard pressed to believe that this does not cover every outbound telemarketing client! The one exception I do make is if the list is small or if your company's headquarters is located in a recognizable or prominent area code that a customer would recognize, then it may make sense to push a phone number from your corporate office geography with a CNAM that is recognizable to your customers.
The point of outbound telemarketing is to reach people by phone to have that personal conversation with them. Being able to talk to someone and answer questions sets people at ease, making it easier to accomplish your campaign goals. Using a Local Caller ID with your company name displayed will make people less hesitant to answer the phone. I know that every company that is currently calling my mom would be more successful if they would display their business name prominently on the Caller ID. Pair that with a Local phone number and the answer rate results will increase dramatically.


Why Should Your Company Use Local Caller ID?
Using a Local Caller ID phone number and a display name can increase your answer rate by up to 40% over a standard 800 number. Because using a Local Caller ID with name display increases your answer rate, which in turn, decreases your max attempts and allows for deeper list penetration. This all helps to increase your total ROI. Another way that using a Local Caller ID can work in your favor is that if the call is missed, the person has a record of who called them. They will either recognize the company or know that they want to talk with someone or it may just spark their curiosity. We can ensure that when the person dials that Local Caller ID number back, it will ring back to the call center and an experienced agent will handle the call. This not only helps provide great customer service while also freeing up time for your employees, but it also provides a level of trust and legitimacy to your campaign. If you would rather these incoming calls route back to your internal team, we can arrange that as well.


Want to learn more about different strategies for what phone numbers to use? I recommend this article: Caller ID Management for Caller Center Professionals


Getting Local Caller ID is so easy to do!
Quality Contact Solutions works closely with Quality Voice and Data to supply our customers with as many Local Caller ID's that are necessary for the success of a campaign. With over 50,000 available numbers, there is never an issue of procuring the right phone numbers. We at one time had a client using over 1,200 different Local Caller ID's with unique name display. It is affordable and numbers can be changed or updated at any time with ease.
Quality Contact Solutions' goal is to provide you the best services to grow your bottom line. Local Caller ID can do just that with proven results. If you would like to learn more about how we can help you with your Local Caller ID and Outbound Telemarketing needs, you can reach us at 1-866-963-2889 or email me at heather.dubas@qualitycontactsolutions.com.


Heather Dubas is a Senior Operations Manager for Quality Contact Solutions. As an Operations Manager, Heather is responsible for managing client programs and ensuring program success. Heather has a B.S. in Business Administration and prior to joining the Quality Contact Solutions team, she spent time working in Account Management at a highly respected call center in the Midwest. Having over 5 years of B2B telemarketing sales experience, Heather is there to assist in achieving your desired results.