Making Your Customers Happy Using Best-In-Class Call Center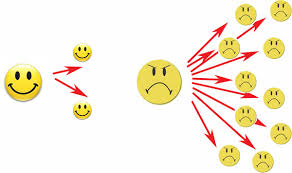 Call Center Customer Service, also known as Inbound Telemarketing Services or Customer Care can make or break your company.  Call Center or Inbound Telemarketing Representatives are the "Front line" for your company.  If your agents do the job right, you often have repeat business and certainly other potential customers will hear about the service. It's unfortunate that some companies drop the ball. When a customer has a great experience they may tell a couple of people, but when they have a bad experience, they generally tell lots of people.


Great inbound telemarketing services or telephone customer service always include many of the same best practices:
Was the caller able to get through or did they have to play with a lengthy IVR?
Once they did get through was the customer service representative focused on them?
Were they ready for the call?
Did the CSR listen and really hear what the issue was?
Did the call center agent ask questions to help clarify the issue?
Was the issue resolved in one call? Representatives that go "Above and beyond" to take care of our needs is what we are looking for.


Practically anyone can handle the situation, but a customer service representative that is attentive, focused on the customer is where the "Great Customer Service" comes in.


We have all called in to Customer Service, but how did we know when it was good? It was simply when we got off the phone and felt satisfied with the call. We didn't have to throw something, we didn't have to complain on the company's website or call their manager. A good customer experience can result in more sales and more customers. Inbound telemarketing is unique in that you handle some issues, maybe place an order and then build that order! The customer doesn't feel like you just "Sold" them, but instead are grateful that you helped them!
Just like in life we want to feel like we are number one, and when we want to place an order or need help in some way, we want that same feeling.  Having representatives that are happy with their jobs and are confident due to training goes a long way in helping the customer. When your rep is in a good place, they can focus on the customer and provide an excellent experience.
Whether you outsource your call center customer service to an outsourced telemarketing company or handle your own inbound telemarketing services, you need it to be done right.  It is said one happy, loyal customer is worth up to 10 times their initial purchase. It pays well to get it right the first time!