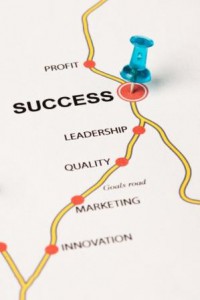 by A.J. Windle, Director of Operations
Prior to working for Quality Contact Solutions, I held a variety of positions at a Top 50 Telemarketing Services Firm including Human Resources Generalist. As an HR Generalist, I had many responsibilities and hiring the right people for the job was almost the most difficult to accomplish on a consistent basis.
Sure, filling seats isn't hard but too many times we found ourselves fitting a square peg into a round hole. I learned the hard way that it is so important to take time and to be patient to identify the right person for the job. I think the same is true for selecting a call center vendor partner for outsourced telemarketing services. Here are the five key categories to evaluate when hiring a call center partner.


1. Skill Set of the Telemarketing Services Organization
What skill set will be needed? Is your program inbound customer service, outbound marketing, B2B, B2C, sales, appointment setting, lead generation, or membership renewals? Once the skill set is identified, make sure you evaluate potential call center partners against the skill set that is required.
Just like employees have specific strengths that make them really good at specific positions, so do Call Centers. Do your research. If a company says their strength is B2B, well that can mean any number of things. Drill down and identify if their strength is B2B inbound, B2B outbound marketing or both. Also, further drill down on the types of calls that are handled by the organization. Is it B2B outbound prospecting? Or B2B outbound marketing calls for renewals? You have to get granular and once you've heard what their strengths are get the proof. Visit the call center location, see it in action for yourself and ask for references. You can't skimp on identifying the right skills because if you miss, there is a strong chance that your road will be a rough one or maybe it ends up being a dead end altogether.


2. Technology in the Call Center Operation
Another critical evaluation point is the technology the telemarketing services vendor is using, including their ability to develop and customize the technology to meet your needs. And don't forget to identify the turnaround time that should be expected to make system or technology changes.
At QCS we are fortunate to have multiple call center locations and we partner with our on-site owner operators to deliver on each client program, including customized technology solutions. This gives us significant flexibility for meeting unique client requirements on an as-needed basis.
In addition, over the years the QCS leadership team has developed significant know-how and best practices when it comes to implementing the right technology for various telemarketing services or outsourced telemarketing (call center) programs. We put that know-how to work for our clients because we can implement fairly complex technology solutions with minimal time and expense. The combination of know-how and flexibility to meet our client's technology needs are invaluable when changes need to take place quickly and can often mean the difference between success and failure.


3. Talk with Front Line Agents
During your visit to a potential telemarketing services vendor, I would encourage you to sit down with the team of inbound agents or outbound marketing agents that could potentially make up the staffing on your program. This is important for various reasons. Agents are honest, they will often times tell you more than you want to know. Such as, are they happy? What type of programs do they love calling and will they like calling yours? You will also get a sense of their level of passion and professionalism for what they do. One of the other pieces we look at with agents is what do they sound like when they speak. How an agent sounds can impact the results on your program.


4. Responsiveness
One of our mantras at Quality Contact Solutions is to act with "Intelligent Urgency". When you're looking for a Telemarketing Services partner you are going to want a partner that acts with Intelligent Urgency. For example, if you're asking questions or trying to set up a meeting and you're waiting several days to hear back well that might be a sign that you just aren't that important in the grand scheme of things or they don't have enough man power to support what you need. On the flip side you don't want a "Yes" man. Sure, it's nice when a company says yes to all your requests; however, as experts in the telemarketing services field it is our job to tell the clients what will work, what won't, how we can try something and what might be the potential risks or successes. This is where Intelligent Urgency comes into play. Here at QCS we believe this is critical for a successful partnership.


5. How Do You Rate?
I'm going to make this point using an analogy. You go out to a nice dinner one night and you happen to be at the restaurant before it gets busy. It's you and a few other tables; however the place is pretty empty. Now in my experience this is when I love to eat out. The service is typically great. There are plenty of servers and minimal orders so you get excellent service and the chef can ensure you food is the best. Now, have you ever walked into a packed restaurant, servers are running around like crazy trying to keep up, you don't get a refill on your drink until you're almost done eating and the food just isn't as good as you remember. The problem here is that there wasn't enough staff and as the place started to fill with other patrons you became less and less of a priority.
That was a long story to say: "Don't be a little fish in a big pond." If you walk into a call center and you see programs filling 200 seats, think about how many seats your program will use. Does it stack up or are you a 5 person project swimming in giant sea. I've seen this happen and programs can get lost in the vastness of those large 500 seat call centers. This is why Quality Contact Solutions' call centers are typically 50 to 75 seats. We like to make sure small and medium sized programs get the attention they deserve.


If you are looking for a team to help you move your outbound marketing or call center programs to the next level then give us a call at 1-866-963-2889. Or email me at aj.windle@qualitycontactsolutions.com.


A.J. Windle is the Director of Operations of Quality Contact Solutions. A.J. is responsible for ensuring every client program is successful on a daily basis, including achieving the Key Performance Indicators (KPIs) that matter most. With a deep call center operations background, A.J. is a hands-on leader and has built his career on creating win-win-win relationships for his team, his clients and the owner-operated call centers he is responsible for. A.J. loves to keep score and he is proud of his team's scoreboard. A.J. knows that great leaders find a way to make sure their team wins. A.J can be reached at aj.windle@qualitycontactsolutions.com or 516-656-5106.