March 6, 2017 (Aurora, NE) Quality Contact Solutions, Inc. (QCS) a contact center specializing in B2B sales has appointed Rich Hamilton, CECP to Director of Marketing and Product Development. In his new role, Rich will be leading the marketing efforts for the company as well as overseeing new product development.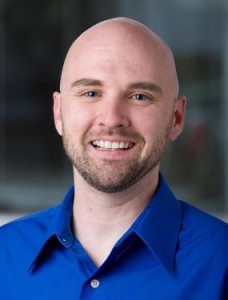 "We're thrilled to announce this move for Rich and the company. Rich has continuously been the utility player handling a host of critical enterprise projects for the company including the onboarding of all new technologies, applications, our PCI Level 1 certification, SASE17 and the development of products that offer our clients' customers, the ease of using the communication channel of their choice. Rich's latest deployment of integrating text into our customer service platform and outbound dialer has helped improved performance for many of our clients. His technical background and marketing degree tailor him for this position" stated Nathan Teahon, QCS Vice President.
"I enjoy learning and I am excited for this challenge to help conquer the ever-changing mobile and digital marketing landscape. I also look forward to better understanding the technology challenges in the call center space and to developing products that benefit both call centers and consumers," stated Hamilton.
Previously Rich was the Director of Implementation for QCS, assessing all programs on a periodic basis, and team improvement. Rich's focus will shift to our marketing strategy and execution, primarily in the digital space as well as new product development.
As part of this change in organizational priorities, Angela Garfinkel, QCS President added "Quality Contact Solutions and our sister company, Quality Voice & Data continue to shift our marketing to more digital marketing. In addition, we continue to shift more customer contacts to alternative channels like text, chat and email. I'm pleased that Rich will be leading this part of our organization".
Rich Hamilton is also certified as a Customer Engagement Compliance Professional (CECP) by the Professional Association for Customer Engagement (PACE).
About Quality Contact Solutions
Quality Contact Solutions conducts high quality, telephone-based outbound marketing programs for large and medium businesses and associations. We conduct outbound marketing calls to cross-sell existing customers, renew existing customers, renew memberships, win-back lapsed members or customers, promote conferences, and to upsell customers with new products or services. In addition to generating results with a high return-on-investment, our management team includes telemarketing regulatory compliance experts. We are a PCI Level 1 certified organization with 10 years of client success stories. www.qualitycontactsolutions.com
Company Contact
Dean Garfinkel, COO
Quality Contact Solutions, Inc.
dean@qualitycontactsolutions.com
516-656-5115