By Marcia Jenkins, Senior Operations Manager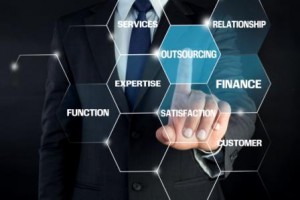 At Quality Contact Solutions (QCS), I am responsible for managing a team of about 30 Inside Sales Representatives (ISRs). We call them ISRs because the job that they do goes well beyond the typical outbound telemarketing representative role. Many of our ISRs are responsible for closing hundreds of thousands of dollars in sales (over the phone) on an annual basis. Many of them have received several hundred hours of training and professional development over the course of their 10+ years in their role. Finding the right people to fill my Inside Sales Representative positions can be challenging. I believe that others in our industry face similar challenges.
When you need an Inside Sales Representative (ISR) for an outbound marketing or program (whether the program is outsourced or conducted in-house), you need them to be just the right fit. It can be hard to find those special people. We need employees that are dependable, self-motivated and of course able to build rapport. But what drives an employee to be all these things? I recently had a chance to talk to just a few of our front line Inside Sales Reps and identify a few things that they all had in common.
One of our top sales reps, Kari J told me that the single most important thing that has helped her to be successful was her upbringing. Because of her upbringing and the hard-working role models she had along the way, she was instilled with the sense of self-worth that can be attained from an honest day's work. Kari has passed this on to her children and has seen her children mature into people that care. In her career along the way, Kari has had role models in supervisory positions that further drove that belief. All these people really cared about her and showed it. They worked together to help Kari be successful in her personal and professional life. Since working at Quality Contact Solutions, Kari has found the management team modeling that same work ethic as well as encouraging her to new levels of success.
Another of our top agents, Darlene H related to me how her Grandparents helped to instill in her a good work ethic. They were organized and caring; helping Darlene as she grew. She carries this over to her work life by building rapport with her customers and staying extremely organized. She really cares about the customer and their needs. Her care and attention to detail can be attributed to her ability to exceed sales goals on an ongoing basis. Darlene is also passionate about her family. She has passed on her formula for success to her children. Whether selling cookies or academics, Darlene's children have benefited from the legacy of their Great Grandparents' work ethic and care.
Matt A also has role models in his life, his parents. He remembers when everyone pitched in and did their share. Everyone worked hard to get the job done and then played hard to enjoy the family time. His family cared about each other. This upbringing helped him to be a successful coach and role model for his children. Matt has carried this over into his career and is always willing to hear what he has to do in order to grow. He works hard each day and enjoys the feeling of a hard day's work.
Why do we love our employees? Because they are hardworking and they care. They care about the customer, the client and QCS. They care about working hard, being successful and being part of a team.
Hard-working, caring teams produce successful results. If you're looking for a team that will work hard and care about your company, your customers and your results then you've came to the right place. Give us a call at 1-800-963-2889. Or email me at Marcia.Jenkins@qualitycontactsolutions.com
Marcia Jenkins is the Senior Operations Manager for Quality Contact Solutions. Prior to joining Quality Contact Solutions, Marcia was a sought- after 10-year call center veteran with the ability to manage and sell. Marcia is responsible for the day to day operations for the At Home Division. QCS At Home is a work-from-home telemarketing and call center solution focused on business to business outbound telemarketing, test-bed projects and special programs which are typically not well-suited for the traditional brick and mortar call center operation.