by Heather Dubas, Senior Operations Manager
Vendor Spotlight: CTC Teleservices
Why QCS loves working with CTC Teleservices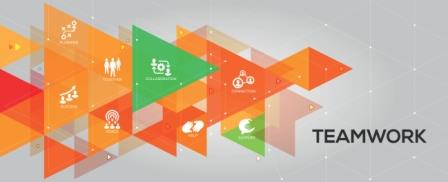 In the outbound marketing industry, we have many options when choosing a call center to work with for our clients. Although Quality Contact Solutions has many great call centers that we work with, CTC Teleservices in DeKalb, IL., is a valued partner that is always at the top of our list to work with when a new program develops. At QCS, we put value in worthwhile work and so does CTC. Whether it is sales, surveys, appointment setting or strictly informational calls, CTC can perform well on all levels for our clients. Quality Contact Solutions is celebrating our 10th Anniversary in 2017 and CTC has been in the call center business for well over 20 years, showing that both QCS and CTC have strong staying power in an ever-changing outbound marketing industry. CTC has been a partner for majority of our 10 years, helping us execute some of our most successful outbound marketing programs for our clients. Here are just a few of the reasons why we love working with them.


Who They Are
CTC is a small, family owned call center. It is not uncommon when you are there for a visit to interact with the owner and all of the key players on the team as they all fit around one table. It is definitely a warm environment which is not always the scene in other telemarketing services organizations. Guy Scarpelli is the owner, his wife Diane does behind the scenes work with invoicing and billing and his son Joe, is the Senior Account Manager along with Joe's wife, Wendy helping with data. The sister team of Ginger Perkins, also a Senior Account Manager, and Melissa Perkins, an Operations Manager, are ready to help whenever needed and make sure that goals are being met and training is done. Karl Babcock can do just about any programming that needs to be done for scripting and data and Pat Margolis has been in charge of quality assurance for over 20 years. When you put together our experts at QCS with these telemarketing pros, it creates an unstoppable team.


What They Do
The team at CTC is top notch among outbound marketing call centers. They start with a quality management team that turns agents into top performers that strive for results. You can tell from the buzz on the floor that success is a priority. Because their management team is small and tight knit; each member knows the detailed ins and outs of all the programs running in the center. Because of this, we can always count on their team to execute flawlessly and quickly. Together we get questions answered, set up monitoring sessions and can make a change without skipping a beat. The outbound telemarketing services industry is very fast paced and if you cannot be on top of things, production suffers, so having this capability is a must for success.


How They Do It
CTC's team makes every request urgent and their attention to detail and program development ensures results. This, coupled with QCS's proprietary, customized set up process, means that programs can be setup quickly and accurately. Because of this, QCS is able to provide a great service to our clients. Clients know they can come to the QCS team to get things done and have them done well. Another reason we love working with the CTC team is the level of feedback they bring to the table. This really allows us to brainstorm new and innovative ideas that will better the success of each client program. They are also very up and coming in terms of compliance, especially with their wireless dialing technology, making them a top choice for us when dealing with lead files full of wireless numbers. The agents are another reason that CTC shines. Many of the agents, like the management team, have been with CTC for many years. This way, QCS can offer our clients agent stability on their program, making success more attainable with less recurring training costs. There are frequent meetings allowing the agents to voice their opinions and be heard, good or bad, as well as constant refresher trainings to make sure the agents have all the pertinent information needed to be successful. The management team is also great at recognizing good work with many white boards on the floor to track production and contests running for rewards.
In closing, we are very thankful that Quality Contact Solutions has a partner in CTC Teleservices. Together, through hard work and dedication, our clients are receiving great results. It is a joy to come to work and know that there is a team of individuals just as passionate about outbound marketing as we are and that they are willing to put in the extra effort to ensure great service. Are you ready to bring your current program to this outstanding team? If so, give us a call at 1-866-963-2889 or email me at heather.dubas@qualitycontactsolutions.com.
We would love to put our team to work for you!


Heather Dubas is a Senior Operations Manager for Quality Contact Solutions. Heather is frequently described as friendly, helpful and urgent. Heather is ultimately responsible for managing client programs and ensuring her client goals are achieved on a daily basis. Heather loves to win! Heather has a B.S. in Business Administration and prior to joining the Quality Contact Solutions team, she spent time working in Account Management at a highly respected call center in the Midwest. Having over 5 years of B2B telemarketing sales experience, Heather is there to assist in achieving your desired results.