By Heather Dubas, Senior Operations Manager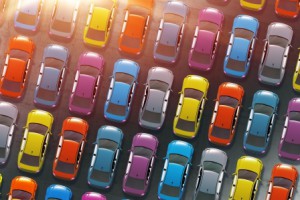 Walking into a car dealership can be stressful, but also very exciting! One of the biggest purchases you can make is a new vehicle. We all want one and most of us do not get the opportunity often since it is such a big expense. When we do purchase a new car, many times it will come with a maintenance plan that you purchase or is provided by the dealership or manufacturer. We all lead busy lives and remembering to make those maintenance appointments can be put on the back burner until it may be too late. There is nothing worse than seeing that light come on your dash and know that you need to go in right away for an oil change or tire rotation and not have time for a few weeks. Now your new car will suffer and its longevity may be compromised, as well as your bank account. The last thing, as an owner or manager at a dealership, you want your employees doing is spending precious time making calls to customers when they could be out selling or servicing vehicles. Quality Contact Solutions is here to help dealerships with outsourced telemarketing to follow up on sales and service by reaching out to your customers to ensure that they had a positive sales experience and also help them with those reminders of maintenance that they may forget about within their busy daily lives. Here are some key factors in how we can help with your outbound marketing.


Agents, Scripting and Training
First and foremost, we start with a core group of agents that are skilled in setting appointments and making follow up calls. We will work with you to create scripts that fit each customer's needs as well as helping to gather the important information you need to know how your sales and service department is performing. This will help ensure that you are getting the best scores on your manufacturer surveys that are sent out that may help your dealership with certification. We work with your team to train the agents specifically on details pertaining to your dealership/s so that they are well versed in vehicle types and services. Ensuring correct pronunciation of the vehicle type and dealership name is critical to your outbound marketing success and provides a level of trust between the outbound calling agent and the end customer.


Local Caller ID's
We start with utilizing a local caller ID number on the outbound caller ID for each dealership. This way a number with the same area code shows up on each customer's phone with your dealership name associated with it. The likelihood of the call being answered will increase by 25-30% with this in place as well as making the customer feel comfortable that they are receiving a legitimate call on behalf of the dealership. This also leads to creating an opportunity for an incoming call when the customer sees that they missed a call from the dealership where they purchased their vehicle. The customer can call back the number that shows up on their caller id and we will have an agent ready to answer the call to set the appointment or complete the survey. If they call back on the same phone that we tried to reach them at, our system will have their record already pulled up for our agent so that we can reference the customer by name and handle the call quickly and with ease.


Information Gathering and Custom Scheduling System
Once the agents are trained, scripting is completed and your customer list is loaded into our outbound dialing system, the real work begins. We gather your sales and service survey answers or schedule service appointments. We can capture answers to survey questions that can greatly help you learn about your sales and service department- what is being done well and where improvement is needed. This can be a huge benefit in getting this information early so that you have piece of mind that things are happening in the correct way or it will give you time to rectify the issues before final manufacturer surveys are sent out that can affect your dealership's standings or certifications. We are also able to create a custom scheduling system to fit your service departments needs to ensure that appointments are not being double booked or scheduled on incorrect days or times. We are able to send you an email or fax transmition alerting your service department of the scheduled appointment so that it can be put on your books right away. If you use a certain scheduling tool, we can adapt to use that as well. Our skilled IT team can build an API to connect our outbound telemarketing agents to the scheduling tool so that the appointment can be set in your system in real time. We can also let the customer know about different discounts or incentives you have to offer as well to entice the customer to set the appointment at the time of the call.
The automotive industry requires leaders and solutions that can quickly adapt to changing needs. Outbound marketing is one tool that many dealerships rely on to fill their service bays and to ensure they know what their customers are thinking. At QCS, we help our automotive dealers keep up in the fast paced environment with high quality outbound marketing utilizing an outsourced telemarketing solution. We can help free up time for your sales and service managers so they can concentrate on key factors like increasing vehicle sales or having the a top rated service department.
If you are in the automotive industry and would like a partner to help you achieve your customer service goals, QCS is here to help. You can reach us at 1-866-963-2889 or email me at heather.dubas@qualitycontactsolutions.com.

Heather Dubas is a Senior Operations Manager for Quality Contact Solutions. As an Operations Manager, Heather is responsible for managing client programs and ensuring program success. Heather has a B.S. in Business Administration and prior to joining the Quality Contact Solutions team, she spent time working in Account Management at a highly respected call center in the Midwest. Having over 5 years of B2B telemarketing sales experience, Heather is there to assist in achieving your desired results.