Trust and communication are the building blocks of any good relationship – and that includes the customer relationship. What better way to create trust with your customers than to find them additional products, services, and solutions with the potential to further suit their needs? Regular communication with your existing customers keeps you fresh in their minds, making it likelier that they will turn to your business when they are in need of added products and services.


Outsourced Telemarketing Resources Can Help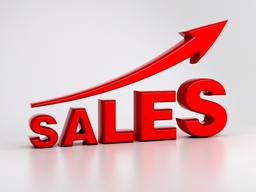 Even the most experienced sales team may struggle with existing customer cross-sell sales effort. It is difficult, but also incredibly rewarding, as it builds trust within your customer relationships while helping your organization see increased revenue. Many sales organizations are now looking to outsource their existing customer cross-sell campaigns, as it grants them access to a sales team with experience in cross-selling and upselling, while allowing their inside sales team to handle the incoming leads, prospecting for new business or maintain their existing book of business.


Increase Current Customer Revenue by Working with Quality Contact Solutions
Unlock the true potential of your current customer base with existing customer cross-sell and upsell opportunities. At Quality Contact Solutions, our highly trained staff has been running successful cross-sell campaigns for many years, providing additional revenue for countless organizations. We can leverage this experience to craft a personalized existing customer cross-sell campaign for your business, ensuring that you get the most out of the customers that you already have.


Happier Salespeople Equals Higher Sales Results
A productive sales team is a happy sales team, and outsourcing your existing customer cross-sell campaigns is a proven way to boost morale. This allows your internal sales team to focus on the leads that have the most potential, increasing their chances of a successful sale.


Expect Success
Existing customer cross-sell campaigns are difficult, time-consuming, and often frustrating for even the most dedicated sales team. When done correctly, it has the potential to increase revenue and build your customer relationships. When done incorrectly, it can do just the opposite, which is why many organizations are turning to outsourcing to ensure that they are cross-selling and upselling as effectively as possible. At QCS, we are able to leverage years of experience to craft a personalized and effective existing customer cross-sell campaign for your organization. Our highly trained sales team is dedicated to your success and has the know-how to help your organization see increased revenue from the customers it already has, building your customer relationships and assisting you in reaching your goals.