By Marcia Jenkins, Senior Operations Manager
Is your coaching effective? If yes, the next time you listen to your outbound telemarketing sales rep, you will hear the changes in their calls. If not, you will have to coach on that issue again. If you find yourself conducting repeated coaching with the same reps with the same issues, then a key question to ask may be, "are you a good coach?". Here are some easy ways to implement suggestions that are guaranteed to improve the quality of your coaching with your team.
Be Positive!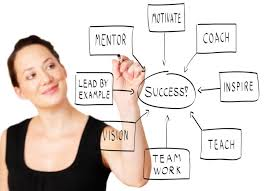 When thinking back to coaches you have come in contact with over the years or coaches you see in professional sports, you probably have a positive connotation. The good coaches inspire a team and individuals to work or play to their potential. Good coaches are positive!
Coaching for Quality
Have some calls at the ready to play for the sales rep with the area of opportunity you want them to improve on. See if they can spot what needs to be improved on. When they can spot it, it's half the battle. If they are not able to spot it, we need to ask, how could that be done a little differently? Be prepared to play another outbound telemarketing sales rep's call displaying the area of opportunity done correctly. People learn differently so be prepared. Maybe they can pick up the new technique off the call but maybe they are visual learners and need to "See" the scripting. Others may need additional training. Determine how they learn and get them what they need.
Inspect what you Expect!
The best way to get good at something is to practice it. Make sure you role play and the outbound telemarketing rep can demonstrate what is needed before you expect them to be good at it. Then, when you hear the area of opportunity actually improved upon, let them know it! It can be a long day on the phones out there in the call center world. Be sure to dole out the "Atta boy's" and "Way to go" when they get it right! Everyone needs to hear the positive reinforcement. It also helps to get the front line rep's buy in the next time coaching is in order.
Effective Coaching Affects Tenure
A good coach that's effective not only sees improved performance, but helps to reduce turnover. In the outbound telemarketing world, that is a must! When you get it right, an employee will be loyal and work hard. They will recognize they are part of a team and strive to meet goals and make the appropriate changes. This ensure success and everyone wants to be successful!
Finding the right outbound telemarketing company is hard work and extremely time consuming.
At the end of the day there is a lot to evaluate and take into consideration. Quality Contact Solutions has many different locations at the ready to help each client achieve their call center and telemarketing goals. Each location has a local owner-operator that is partnered with the QCS leadership team to ensure your program's success. We not only match each client with a location that matches their culture but we are flexible, easy to work with and get results. Call Us Today 866-963-2889. We would love to help!
Marcia Jenkins is the Senior Operations Manager for Quality Contact Solutions. Prior to joining Quality Contact Solutions, Marcia was a sought- after 10-year call center veteran with the ability to manage and sell. Marcia is responsible for the day to day operations for the At Home Division. QCS At Home is a work-from-home telemarketing and call center solution focused on business to business outbound telemarketing, test-bed projects and special programs which are typically not well-suited for the traditional brick and mortar call center operation.