By Avcomm Solutions, Inc.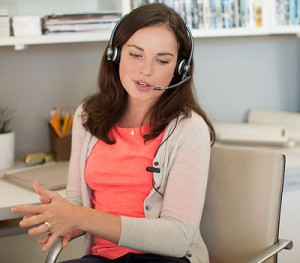 Much like learning to dance, buying a headset can be confusing and seem out of reach. By breaking down the dance into steps, the overwhelming process of the 3-minute piece of music is simplified. The same is true with buying a headset. Follow these steps and the perfect headset is in your grasp – and on your desk – in short order.


First Step: Customization
The amount of choices and design features seem endless at first, but can be simplified to these decisions:
Wearing style (over the head, over the ear, behind the neck, convertible)
Mono or duo? How much sound do you need in order for you to concentrate on your caller rather than on everything else around you? If your work environment is noisy or busy, you might want to consider a duo style that covers both ears.
Microphone (Voice Tube, Noise Cancelling or Ultra Noise Cancelling)
Ear cushion type (foam or leatherette) and size
Weight of the headset
Connectivity – to an office phone? Computer? Mobile? Or combination?
Call control – Will you want to be able to mute your mic or volume up or down as need be?
Warranty? Most offer 2 years; some, 3. (At Avcomm, we have a 30-day money back guarantee. If an out of box failure should occur, a replacement product will be sent the day we know of the failure; just return the defective product to us using the shipping label we send out – you pay nothing).



Second Step: Compatibility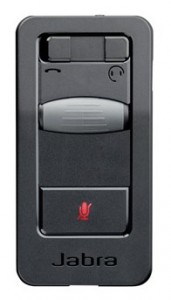 Which quick disconnect cord or amplifier do I need? How do I choose?
An amplifier provides added volume and control, allowing you to mute and adjust your volume control as you need. Batteries or USB cords give power to amplifiers, unless you purchase an AC adapter. The cost of an amplifier (typically around $100) is higher than the direct connect cord (between $20-40).

With the quick disconnect option, the wearer can keep the headset on, while stepping away from the desk, because they are simply disconnecting the headset from the bottom cable. These quick disconnect cords are unique to each manufacturer, so you must buy the same brand headset and cord.
Each manufacturer offers a helpful compatibility guide to help determine if an amplifier is needed for your environment.

Jabra Compatibility Guide
Plantronics Compatibility Guide
Sennheiser Compatibility Guide
VXi Compatibility Guide
We are also happy to help answer any questions regarding compatibility.


Third Step: Cost
How much am I willing to spend?
You can get more features, added durability and extended warranty with a larger initial investment. Decide which features are of utmost importance. Any of the options that Avcomm Solutions offers are commercial grade headsets – the quality is better than the $15 plug-and-play options you have seen in the office supply stores.
Bulk purchases can produce big discounts, as well as consistent, recurring orders can merit special pricing.


Fourth Step: Contact us!
Every work environment is unique and we are prepared to tailor a solution that best fits your needs. You can call Valerie Pagliaro, Business Development Executive, at 1-866-998-9991, extension 3, or email her (vpagliaro@avcommsolutions.com) and she will walk you through the tried and true steps of choosing the right headsets for your environment!
About Avcomm Solutions, Inc.
Avcomm Solutions Inc., is a Self-Certified Woman Owned Small Business that focuses on providing high quality, cost effective audio and video hardware solutions for enterprise and SMB organization. Our customers look to us at Avcomm Solutions, to bring clarity to their communications dilemmas. Our specialized team delights in finding the appropriate high quality, cost-effective resolutions for each situation. Customer care is our number one priority and we work tirelessly to ensure your satisfaction. We do the research, we know the products, and we look forward to customizing communications systems that make the most sense for your business.
Avcomm Solutions is a headset reseller, offering the top four headset brands (Jabra, Plantronics, Sennheiser and VXi). Headsets is our specialty and focus. We also offer conference phones and USB PTZ cameras. We are a stocking reseller (warehouse is centrally located) and ship orders same day they are received (by 3 PM Central) for timely delivery of products to our customers. Avcomm Solutions provides individualize support …We work closely with our manufacturers on behalf of our customers to make sure we are getting our customers the BEST pricing possible based upon their overall needs.