By Nathan Teahon, Vice President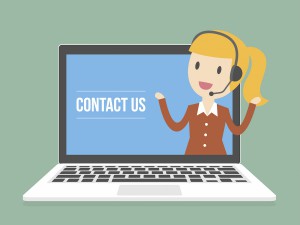 In the world of call center outsourcing, there are many things that are going to factor heavily in deciding which contact call center to use for inbound call handling. Those factors are going to include things like location, agent quality, experience, facilities, likability of management staff, as well as several other factors. Certainly, one of those things is going to be price.
Now, as it pertains to price and before diving into models and numbers, it's important to note a couple of things. First, these models and prices are for domestic inbound programs being conducted in domestic contact call centers. You can utilize offshoring for call center outsourcing if you are looking for the best prices, but there are several reasons why telemarketing services are best in the U.S. Second, it's important to note that not every inbound program is created equal. The level of complexity, amount of training, and overall talent of agent required for a particular campaign can obviously have an effect on pricing.
Most companies have two separate pricing models for inbound call center outsourcing campaigns.
 Call Center Outsourcing with a Per Minute Model
 If a client's incoming calls, emails and chat messages are low volume or inconsistent, their program will most likely be priced on a per minute basis.  This is because programs with low volume or inconsistent volume patterns are best placed into an environment that is either shared with another inbound call client or blended with an outbound campaign.
Note:  for the rest of this article, any place that I say "inbound", I'm referring to many different types of customer contacts including inbound voice calls, text messages, email messages or chat messages. 
---
Shared/Blended model – Pricing ranges from about $0.70 – $1.25 per minute, domestic. 

Dedicated Agent model – Pricing ranges from about $25 – $35 per hour, domestic.
---
 What Does 'Shared' or 'Blended' Mean in Call Center Outsourcing?
If an inbound contact call center puts your program into a shared environment, that means that your call center agents are also being used to handle calls for other clients.  Call centers do this because some inbound programs have low volume or inconsistent call volumes and it would be too expensive to staff call center agents on a dedicated basis and have them sit there waiting for incoming calls.
The call center agents are cross trained to work on behalf of multiple programs. This helps keep agent utilization high and also keep costs reasonable for clients that use third party outsourced call center companies.  Most companies use skills-based routing to identify in real-time which call center agents are trained to handle which types of calls at any given point in time and then to route the call to the best agent that is available.
Typical pricing for shared/blended services is $.70 to $1.25 per minute. Minutes are calculated by adding the talk time plus the call wrap-up time.  And this is typically a loaded cost, including the management staff and support staff.
 Call Center Outsourcing with an Hourly Model
 When a program has enough inbound volume to warrant dedicated contact call center agents, most companies will price the service on an hourly basis.  Pricing for dedicated agents that handle inbound interactions typically ranges from $25 to $35 per hour. As previously stated, this can vary based on the skill set required by the agents to succeed as well as the number of agents that would be needed to appropriately staff the campaign. Typically, the more agents required to fulfill the needs for a particular client, the lower the per hour rate. Another X-factor can be if there are specific requirements like needing licensed insurance agents or if a program needs to be staffed 24 hours per day and 7 days per week.
Quality Contact Solutions has years of high quality inbound call handling experience including Inbound Sales, Upselling, Customer Service, and Technical Support. We act as an extension of our clients and pride ourselves on putting the right call center team in place for each of our programs.
Other Articles You Might Find Interesting:
How to Find an Inbound Telemarketing Services Call Center
Create the Perfect Inbound Telemarketing Services Report
How to Find an Inbound Telemarketing Services Call Center
How to Create Inbound Telemarketing Incentives That Work
Reasons to Blend Inbound and Outbound Telemarketing Services
Nathan Teahon is the Vice President at Quality Contact Solutions, a leading outsourced telemarketing services organization. As a highly competitive person, Nathan brings his 'A' game to work every day, ensuring that each of his clients wins on a daily basis. Nathan carefully balances the operations resources and client goals to ensure his clients receive the highest possible results at the lowest cost. Nathan is a true, born and bred telemarketer. He grew up in the business and intimately knows (and has played) every position on the field, including supervisor, quality assurance, call center manager, program management, account management, and call center psychologist. Nathan can be reached at [email protected] or 516-656-5133.