Quality Assurance Best Practices
With more than 20 years of Telemarketing Quality Assurance Development experience, QCS can help you set up a world-class quality assurance program.
The first key decision is whether to build your own internal quality assurance team or to use a third party call monitoring vendor.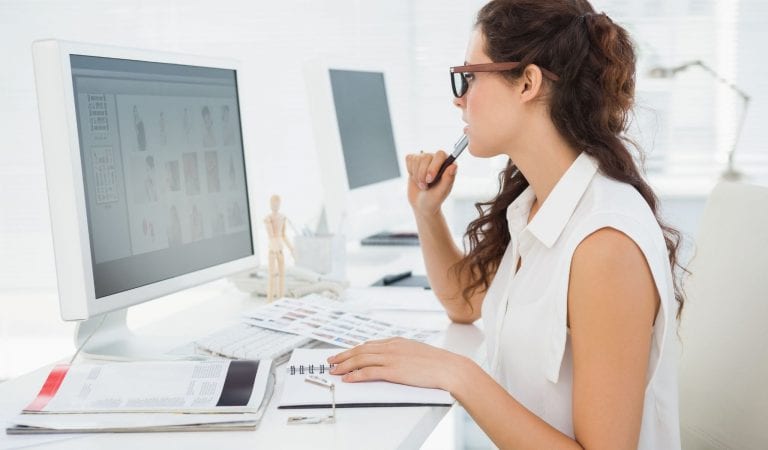 Build Your Own Team: Telemarketing Quality Assurance Best Practices
When building your own team, use a ratio of 1 to 30 as a rule of thumb. For every 30 telemarketing or call center representatives that will be monitored, staff one quality assurance development representative. For example, if you have 90 call center representatives, then the team of quality assurance development representatives should be 3.
Another best practice is to involve your supervisors and team leaders with the development of the call monitoring form. For example, if the call center team is responsible for making sales, then the leaders on your sales floor will know what behaviors lead to high quality sales. Get their input on everything from, "What makes an effective sales pitch?" to "What behaviors decrease call handle time?".
The call monitoring team should be integrated with, but not report to, the call center operations leader. In other words, there should be a close relationship with the operations team, but there needs to be some independence to ensure that the quality assurance development work is accurate and not just to please the operations leader with high scores.
Do you need help with establishing a telemarketing quality assurance team? Call us today at 866-963-2889.
How to Hire a 3rd Party Call Monitoring Company:
How to Pick a Vendor
Contracting with a 3rd Party Call monitoring company may be the best route to pursue for your quality assurance development program. It is a good idea to maintain some on-site call monitoring staff, however, it may be advantageous to trim the headcount internally and outsource the call monitoring to dedicated professionals.
Here are seven key areas to evaluate each vendor:
Call monitoring experience
Ability to customize
Ability to provide detailed reports
Recorded calls
Cost
Location
Here are the seven questions to ask potential call monitoring vendors:
What is your call monitoring experience in my industry?
Can you share sample reports with me and can the reports be customized?
What level of detail is available in the reports?
Can you share recorded calls with me?
What criteria do you recommend evaluating for a quality assurance development program?
What is the cost? How do you charge for your services?
Where do your quality assurance development representatives work from? Are they outside the U.S.?
Key Telemarketing Quality Assurance Best Practices
Keep your call monitoring scorecard to no more than 10 to 15 items. Less is more. If you evaluate and score too many things, your quality monitoring program will yield frustration and confusion. Pick a small number of things to score and keep it simple.
Keep it positive. No one wants to be criticized and beat down. Make sure you balance positive and negative in your quality monitoring development program.
Calibrate across the team. If you have multiple people monitoring and scoring calls, make sure the team is well calibrated. Listen to the same call together, complete the scorecard independently and discuss the results. The goal is that everyone evaluates the same call in a very similar manner.
Provide feedback to the operations and training teams. Make sure that the key areas of opportunity are being addressed with refresher training and with supervisor feedback and coaching.
The quality assurance development role should be dedicated. If you try to add this responsibility to an already overloaded team leader or supervisor, it won't get done.
Listen for game changers. Empower your quality assurance development team members to provide feedback and suggestions that we call a "game changer". For example, do they notice that the customer is frustrated when we ask a certain question in our script? If yes, then maybe they have some insight on how we can change the script across the entire operation and improve performance overall.
Not sure if you're getting the best results from your telemarketing vendor? Give our sales team a call today: 866-963-2889 to learn how your organization can benefit from a team of dedicated telemarketing professionals.