Call Center Operations Consulting
Leave your headaches to the Call Center Management experts. Quality Contact Solutions will design the right call center solution for you.  From evaluating your existing in-house call center to providing specific guidance for improving performance, the QCS team of experts is fluent in customizing the resources to help you achieve your goals.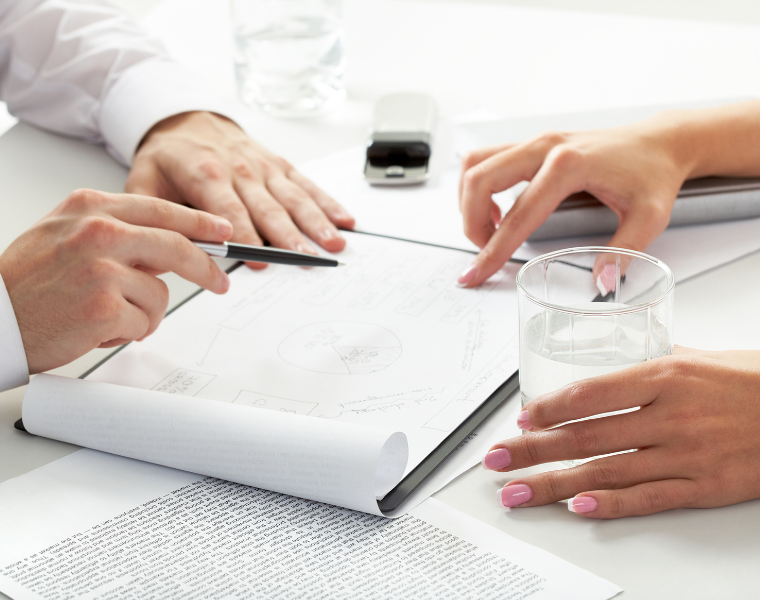 A sample of our Call Center Operations Consulting Expertise:
Call center operations consulting
Call center raining material development
Outbound call center training
Call center management training
Reporting and metrics
Process improvement
Staffing
Compensation plans and Incentives
Staff development
Quality Monitoring and Quality Assurance
Scheduling
Forecasting
Budgeting
Scripting and script development


Our professional full-service call center operations consulting team can help you!
Call Center Training Program
Why reinvent the wheel?  Let our team of operations consulting experts at QCS conduct on-site or a web-based virtual call center training program for your call center representatives and management.  We work with you to compile relevant resources from your company that will complement the standardized call center training resources that make up the core of our training program.
Call center training programs start with identifying goals and objectives.  What is the measurable desired outcome after the completion of training?  How will ongoing reinforcement be administered, following the call center training program?  In addition, call center management training is included in every customized training curriculum.
The operations consulting experts at QCS will also ensure the new training is complemented by a call center incentive program that inspires employees to learn new skills and put them into practice right away.
Call center training programs are customized for each individual client, however, a few principles are at the heart of our training philosophy:
Call center training material should be layered. It is not effective to conduct hours of training without the opportunity to begin to practice what is learned.  Identify the smallest subset that can be effectively trained at once.
Call center management must receive the same training as call center agents. Never skimp on including managers, supervisors, quality assurance personnel, and other key team members in the training.
Systems and tools must be intuitive. It is impossible to remember everything, but it is possible to remember how to find something if it is easy and intuitive (like Google).
Call center training should include planned reinforcement. If you don't reinforce, the original training time is mostly wasted.


 Call Center Vendor Selection
When faced with the task of evaluating and selecting an outsourced call center or telemarketing vendor, the key challenge is lack of time to fully consider and research all of the best options.  QCS's operations consulting team specializes in helping organizations with call center vendor selection.
Another challenge many decision-makers face is evaluating when it best meets their needs to use outsourcing.  Outsourcing is an option that many organizations consider as a means of controlling costs and, in some cases, improving service levels and customer satisfaction. However, many organizations are not comfortable with this option and may not understand its benefits completely.
Quality Contact Solutions recognizes that outsourcing is not for everyone. That's why we've developed an operations consulting program that examines in-house call center environments to determine if outsourcing is applicable in any form. Our outsourcing analysis considers many potential options including:
Full outsourcing
Selective transactions
Peak/seasonal traffic
Outbound campaigns
Web-based support
Night/Evening Shifts
Offshore Outsourcing


In the outsourcing realm, our operations consulting team provides a turnkey solution to companies that decide to navigate through the tedious process of selecting an outsourced service provider. The turnkey program includes:
Requirements definition
RFP development
Vendor selection
Contract negotiation
Project management
Quality review


Why would a company outsource the function of selecting an external third-party call center? The key benefits of engaging QCS include:
Experienced, objective analysis
Reduction in resource requirements
Cost savings
Quality implementation


Call Center Performance Gap Analysis
If you're not reaching your sales or customer service goals in your call center operation, it may be time for an expert evaluation.   Call center management teams frequently turn to a call center operations consulting expert for help.
Our call center operations consulting professionals will conduct a comprehensive review of all critical call center operations and practices to identify opportunities to improve service performance, increase productivity, and manage costs more effectively.
During our Gap Analysis, we work to understand your business, your customers, your processes and how you currently operate. Using proven methods and a comprehensive approach, we tailor recommendations to meet your needs.
Review areas include:
Scheduling and forecasting
Service level performance
Employee retention
Hiring practices
Compensation plans and incentives
Reporting, metrics and quality assurance
Monitoring and coaching
Process improvement
Scripting and script development
Call center training material
Call center management
Call center management training
Organizational structure
ACD group efficiency
Call routing strategies
Technology functionality
Internet and channel integration
Business process and workflow
Reporting and metrics
Staff Development
Budgeting


"Know-how" is what separates leaders who perform (who deliver results) from those who don't. It's the hallmark of people who know what they're doing. When a company realizes the need for professional call center consulting help, it is critical to engage with a consulting resource that has real know-how.
At QCS, our call center operations consulting experts have built a solid reputation for our know-how. We help you plan and manage all facets of starting up or outsourcing your call center. Our expertise includes detailed strategic planning, developing the business case as well as hands-on project management and implementation, including defining the right technology architecture at the right time, forecasting staffing requirements, and developing quality and human resource programs.
The bottom line is that we can help you improve your call center's performance and reach your goals.
Not sure if you're getting the best results from your telemarketing vendor?  Give our sales team a call today: 866-963-2889 to learn how your organization can benefit from a team of dedicated telemarketing professionals.