Inbound Call Center Outsourcing
No matter the industry your business serves, inbound call center outsourcing services provides various benefits to your company as they are designed to be a seamless extension of your team. Our inbound call center outsourcing services are completely tailored to your individual business needs and focus on specific obstacles you are encountering. Our unique approach addresses your specific goals while crafting a detailed plan to deliver exceptional results.
Quality Contact Solutions inbound call center outsourcing services offers flexibility, cost savings and disaster recovery services for both large and small businesses as well as any size in between.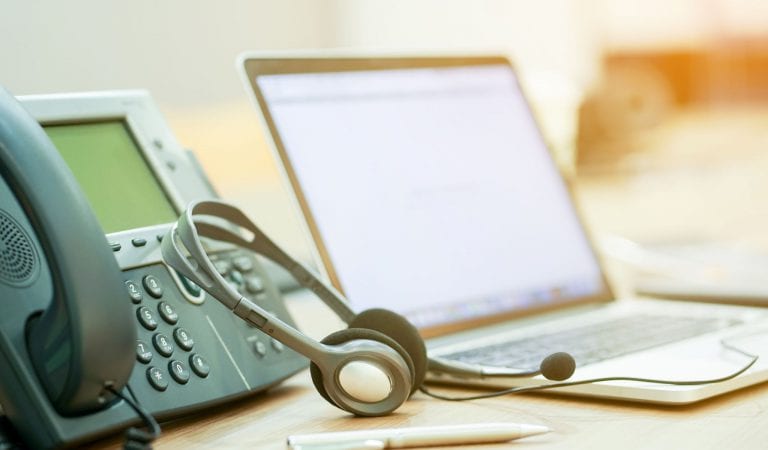 More Flexibility with Inbound Call Center Outsourcing Services
Maintaining an internal call center and all of the nuances associated, let alone finding staff to support increasing business needs is challenging. Inbound call center outsourcing allows businesses that may have shifting needs to rely on a partner to support those workflow variations. Flexibility is essential to any business. Inbound call center outsourcing allows your business to grow, change and adjust seamlessly as needed, without impacting KPI's.


Cost Savings with Inbound Call Center Outsourcing Services
Inbound call center outsourcing lowers operations and labor costs. Businesses look to outsourcing to realize a cost savings or to exercise better cost control over individualized call center functions. When partnering with an outsourced provider, the need for overhead is reduced and the cost of training, hiring and maintaining a staff is now in the hands of the inbound call center outsourcing partner. Do you know what your current internal operating expenses are for your call center?


Disaster recovery with Inbound Call Center Outsourcing Services
Having a solid disaster recovery plan is critical to any company's organization infrastructure. Many businesses don't even think about a disaster recovery plan or solution until it's too late. Inbound call center outsourcing disaster recovery solutions is a way to ensure business continuity in the event of 'worst case scenario'. Outsourcing provides an expert staff and infrastructure to support your business requirements while doing all of the heavy lifting and implementation.
Quality Contact Solutions is your trusted partner and will deliver improved operational effectiveness, help reduce costs, accelerate revenue growth and increase customer satisfaction. Use our services to augment part or all of your inbound call center outsourcing needs
Our company and employees are 100% U.S. based and have an average tenure of 15 years in the industry. We know what it takes to be successful with inbound call center outsourcing initiatives.
Inbound call center outsourcing services we provide:
Business to Business (B2B)
Business to Consumer (B2C)
Customer service
Order taking
Inquiry management
Billing issues
Appointment setting
Customer support programs
Account maintenance
Upselling
Cross-selling
Live chat support
Tier 1 and 2 support
Email response
Dealer locator
Trust the experts at Quality Contact Solutions. We have the experience, trained staff, resources, and the technology needed to provide high yielding results that your organization expects and deserves.
Not sure if you're getting the best results from your telemarketing vendor? Give our sales team a call today: 866-963-2889 to learn how your organization can benefit from a team of dedicated telemarketing professionals.