We love our customers. It's why we do what we do!
Outbound call center appointment setting for commercial roofing is just one of the many industries Quality Contact Solutions specializes in. We handle setting qualified appointments so your team can focus on selling.  The power of what we do for our commercial roofing clients is best illustrated by the results we produce and how they feel about working with us.
---

"We are very pleased with the performance of the company and look forward to a long and prosperous relationship. Based on their outstanding performance, we are currently expanding our program to target larger commercial roofs."
Todd Dodson
Marketing & Sales Director
---

"The appointments we receive are good quality and customers are very pleased with the appointment setting process. Steve and Marie are very easy to reach and great with communication."
Matt Woods
Founder
---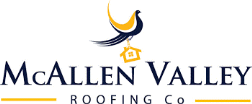 "We can firmly say that QCS is a stand-up firm that delivers on their promise and more. We have nearly tripled our annual revenue and now with their help, we have grown to be one of the largest roofers in South Texas. They are the secret in our back pocket that we don't like to share. We are not quite sure how they consistently provide us with so many quality leads. We believe they are by far the best investment we have made for our company."
Brian McSteen
Managing Member
---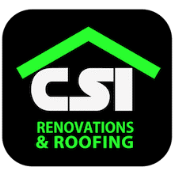 "As a commercial roofing company, quality leads of commercial properties looking for roofing services are extremely important to us. We have been completely satisfied with the service provided by Quality Contact Solutions. Not only have they provided us with quality appointments for commercial properties in the areas we request, their follow up and communication is excellent. They are very prompt with answering emails and phone calls."
Chris Irving
Owner
---

"The team works vigorously to meet our goals. Not only have they provided us with quality appointments for commercial properties in the areas we request, they also find properties needing our expertise. Working with an organization that listens to the needs of its clients and then translates that into action is a rare find. They are our secret weapon!
Matthew Cole
Service Manager
---
Find out for yourself why our clients choose Quality Contact Solutions to set commercial roofing appointments for them. We are outbound call center appointment setting experts.
Call us today at 855-857-9350 to learn more!