By Marcia Jenkins, Senior Operations Manager
For Quality Assurance and Training purposes, this call may be monitored… One of the best practices for ensuring quality and consistency of customer experience is to utilize call monitoring.
What is Quality Assurance Call Monitoring?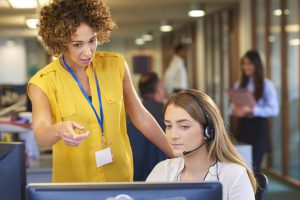 What is call monitoring? The agents are making calls, a quality assurance analyst listens to live or recorded calls. A top-notch quality assurance analyst ensures the agents have the help and feedback they need to grow and improve on their calls. This reduces turnover on the team and helps ensure a good customer experience.
Call monitoring also provides key info to the client. What are the trends from the customers? What offers are working? Where might the "Script" need to be reworked? A good quality assurance team will provide inside information to ensure a positive ROI. Continue reading →