Sandy Pernick, Senior Operations Manager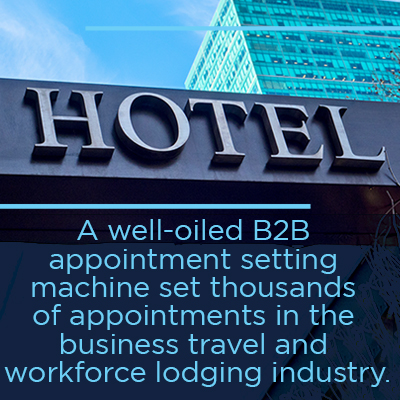 Note: When we use the term outbound telemarketing, we're talking about placing cold calls to prospects to set business to business appointments. Some companies call this work Business Development. Others call it prospecting. Others call it lead generation. Keep in mind that these terms can be used interchangeably.
Clients are hesitant to lose control of one of the most important elements of their marketing and sales operation: setting appointments for their inside sales staff. This essential component will make or break new customer acquisitions so outsourcing appointment setting using a third-party firm can cause angst and uncertainty.