By Angela Garfinkel, President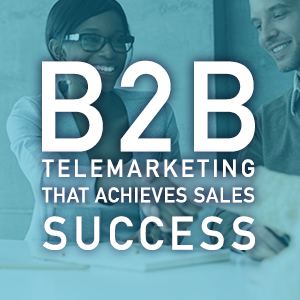 The best telemarketing companies understand the niche they serve and define their growth strategy to deliver the highest performance in that niche. At Quality Contact Solutions, we've defined our niche as sales.
We exist because the world is driven by sales.
At QCS, every call center and telemarketing program we conduct for our clients has a direct tie to growing or maintaining revenues on behalf of our clients. Even customer service programs help ensure satisfied clients that continue to purchase from the client.
Here are a few examples of current B2B outbound, inbound and multi-channel call center client programs: Continue reading →